Rae Sremmurd Unlocks The Swag With Sremmlife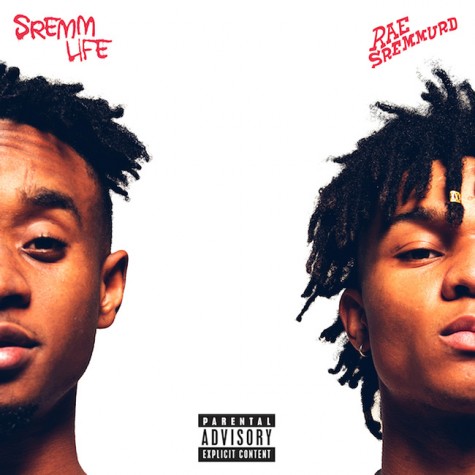 After taking the rap game by storm with two major hits "No Flex Zone" and "No Type," Tupelo natives Swae Lee and Slim Jimmy (Real names Khalif and Aaquil Brown respectively) have finally graced us all with their debut album Sremmlife, which was released on January 6th of this year. But can Sremmlife unlock the swag and push Rae Sremmurd up even higher in the game?
Short answer: Yes. Long Answer: This album is great. Rae Sremmurd definitely hit the ground running with their debut album. While their lyrical content is nothing near that of a Conscious Hip-Hop artist, it's fine because they know what they're doing with their music. They're not rapping about social issues, living the trap lifestyle, or being the toughest guys hitting the block.
Rae Sremmurd is entirely an act for "turn-up music", stuff to play at a party. In short, these guys just want to have fun with their music; they know that and that's their main strength. Just like the Wu-Tang Clan which firmly established their identity (tough-guy rappers who like old kung-fu movies) with their debut, Rae Sremmurd knows what they're doing with their music. They're not wasting time trying to be something they're not or trying to create a sound to define what Rae Sremmurd is (Their singles did that for them). With that in mind, they go full-throttle with each song and have perhaps way too much fun with their music.
Speaking of the music, production on this album is great. For those of you not in the know, Rae Sremmurd's primary producer is Mike Will Made It (another up-and-comer who has worked with the likes of Lil Wayne, 2 Chainz, and Schoolboy Q) and while I don't typically lose my head over his beats (he's good but not amazing), I think they worked extremely well with this entire album. I can't say why I particularly enjoy his production on this record, but it all just works and definitely pushes the album up (other producers on the album include Young Chop, Sunny Digital, BackPack, and more). Though the beats are great, the album is lacking in guest features, only featuring four guests (Jace of Two-9, Big Sean, Nicki Minaj, and Young Thug) in three songs. While that's not a huge fault to the album, I think it would have been fun to see other guests drop a verse on with the duo since it's something the music would have called for and benefited from.
Another problem I have with the album is that sometimes I don't feel like the album gives off enough energy. Granted, I'm not listening to Electro or Drum and Bass, but I feel like some songs could have come in a little stronger than they did. It's worse when you consider the duo's skill when it comes to rapping. There were some moments where Slim Jimmy or Swae Lee actually surprised me with how they delivered certain lines or the just the lines themselves. Believe it or not, Rae Sremmurd actually has a pretty good handle on rapping and know just how to flex that muscle. Lyrically they might be a few sandwiches short of a picnic, but when it comes to actually delivering their verses, they do great and the album goes full throttle when they tap into their ability to rap well with a good beat backing them up.
I can't really pick my absolute favorite track out from this album, but Sremmlife sets a goal for itself and commits from start to end, definitely delivering a fun expeirence. Some of my favorite songs from the album are "Up Like Trump", "Unlock The Swag (Feat. Jace of Two-9)", and the notorious "No Flex Zone". Overall, it's a fun, 46 minute long hip-hop romp giving it a solid 8 out of 10. There were some things they could have improved on, but for a debut album, this is a really solid and enjoyable listen. Let's see what the duo does next.