"The Bachelor" Contestant Visits Jackson
On March 9th, fans of the popular ABC TV show, The Bachelor, witnessed Chris Soules propose to Whitney Bischoff in an antique barn in his home town of Arlington, Iowa. Only moments before the happy exchange, however, Soules was saying goodbye to runner up, Becca Tilley.
Tilley, who admitted she was falling in love with Chris, but not in love, left the scene with more composure than any runner up in Bachelor history. A previous Bachelor, Sean Lowe, even tweeted "Becca is way too level headed to be on The Bachelor."
Tilley's composure combined with her realistic views on love, left most of Bachelor nation begging the question, who is this girl? And where does she come from? Well, we might just have some answers for you.
Tilley is originally from Shreveport, Louisiana where she attended Calvary Baptist Academy. She was the point guard on the basketball team, the third baseman on the softball team, homecoming queen, and prom queen. Laura Walton, one of Tilley's best friends who she met in high school, signed her up for the show.
Tilley now lives in San Diego, California, but her family remains in the south. Tilley's older sister Katie still lives in Shreveport, but her parents have recently made a move to Mississippi after her father received a job opportunity.
In mid March, she came to Jackson for a surprise visit with her parents. Tilley said that she loves Mississippi and enjoys its southern charm. Although it "is pretty much different in every way from where [she] grew up," Tilley still seems content living in California. She mentioned that she enjoys going to the beach and loves how beautiful the weather is year round.
When asked about her time on the show Tilley admitted that she was anxious about how the show would portray her, editing-wise. She mention that sometimes people like Ashley S. and Ashley I, who both came across as crazy on the show, are often the victims of editing. Tilley said, "Sometimes you only see a certain side of [a person], instead of seeing the[ir] personality as a whole."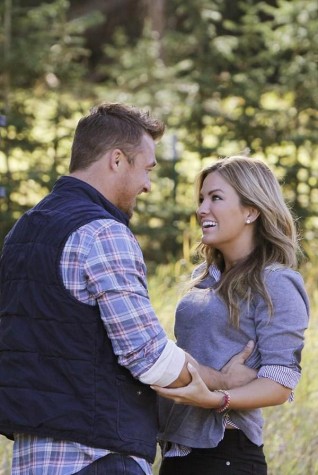 Tilley admitted that the Ashleys were two of her favorite people on the show. Tilley also became great friends with Kaitlyn Bristowe and Whitney Bischoff. Tilley said that her friendship with Whitney can be complicated at times because of the complexity of the situation, but she is extremely happy for both Whitney and Chris.
Tilley said her favorite thing about Chris is how genuine he is. She believes he is a great guy and does not have one bad thing to say about him. "I learned a lot about myself, made a lot of friends, and met an amazing guy. It was one of the best experiences of my life," Tilley said about her experience on the show.
       When asked what advice she would give to someone considering going on to the show, Tilley replied, "I would say go into it ready to have fun and be open to the idea of falling in love, but also be okay if you don't. Be honest with yourself and have fun while doing so."