New Teacher Profile: Terra Kirkland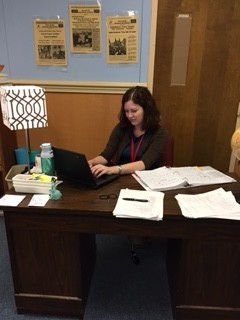 Ms. Terra Kirkland is a new teacher at Jackson Prep this year. She teaches Spanish I, ninth grade English, and a gym class.
Kirkland found out about Prep from a good friend who encouraged her to apply for a full time teaching job. Before Prep she taught English at Mississippi College and Belhaven University.
Kirkland says that her favorite thing about Prep is the students. She loves their energy and excitement in the classroom.
Kirkland says she believes that all students have potential to achieve excellence and enforces this philosophy by asking lots of questions to get their insight.
Kirkland is very busy with her new job, but in her free time she enjoys spending time with her boyfriend and dog.