Dallas Jordan Returns After Cancer Battle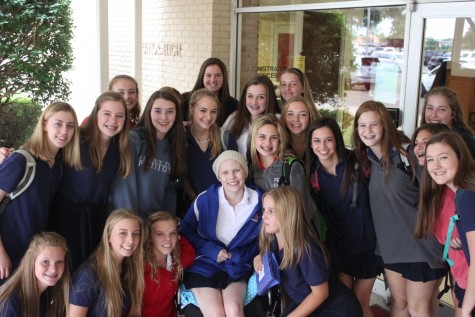 The Jackson Prep family is thrilled that Dallas Jordan, a current 9th grader at Prep, has returned to school after battling cancer.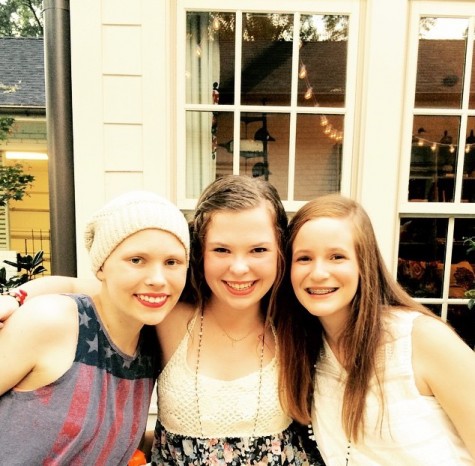 Dallas was diagnosed with Ewing's Sarcoma in October of 2014.  Dallas has learned many lessons throughout this past year, and she has displayed courage and determination as she has undergone cancer treatment.
Dallas could not attend school last year due to the lack of having a strong immune system, due to the effects of her treatment.  She could not really go anywhere, considering that germs are everywhere.  When she started feeling better after treatments, she received help from Ms. Sophie Randolph and Ms. Allyn Ray so she would be prepared for ninth grade.
When Dallas was asked how it has been returning to school, she said, "It is hard sometimes and very tiring, but overall it has been okay. It is good to see all of my friends again." Some of the best things people did to help Dallas were the gift cards she received and the money raised for her family, which helped with gas and essentials.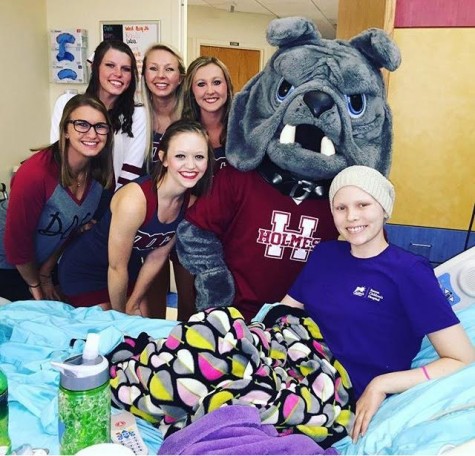 Cancer has changed Dallas' life in a significant way.  Dallas said that is extremely hard "not being able to walk, going to appointments with doctors, doing physical therapy three times a week, experiencing lots of pain throughout the day….not being able to go places where I can be exposed to sickness, missing school because I am too exhausted, never being able to run again, and never being able to play basketball again."
During Dallas' hardship, the nurses she encountered helped her so much.  They always tried to do whatever they could to make her smile when she did not feel well.  When Dallas was sick, the nurses brought her little gifts and made sure she had everything she needed.  According to Dallas, "they were always doing things to help me and they put up with me in the mornings."
Dallas' parents were always there for her when she was sick or in a bad mood.  Dallas said, "Even when I felt horrible, my parents were trying their best to help me and another big thing that helped were all the prayers."
Dallas' father, Mr. Kurt Jordan, who works as the Director of Physical Plant at Jackson Prep, said that after watching his daughter battle cancer and endure chemotherapy, his compassion for kids enduring cancer greatly increased.
When asked what helped him most during this difficult time, Mr. Jordan replied, "The most important thing was depending on Jesus to get me and my family through this no matter the outcome. In my heart, I believe He surrounded me with the support, prayers, and generosity of others like Jackson Prep, the church, neighbors, and family members." He said he is very grateful to finally have his daughter home.
Dallas has some good advice for kids going through cancer.  If a kid is going through cancer, Dallas said for them to remember that they are not alone, addling that "knowing that someone else has gone the same things and has survived is very comforting."
Through her journey, Dallas has taught the Prep community to have courage even in the most difficult situations.