Students Take Over Library for "Hour of Code"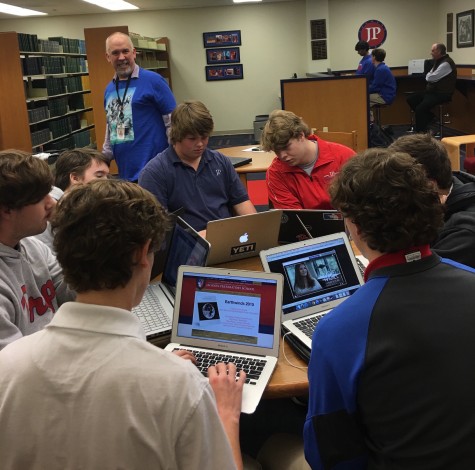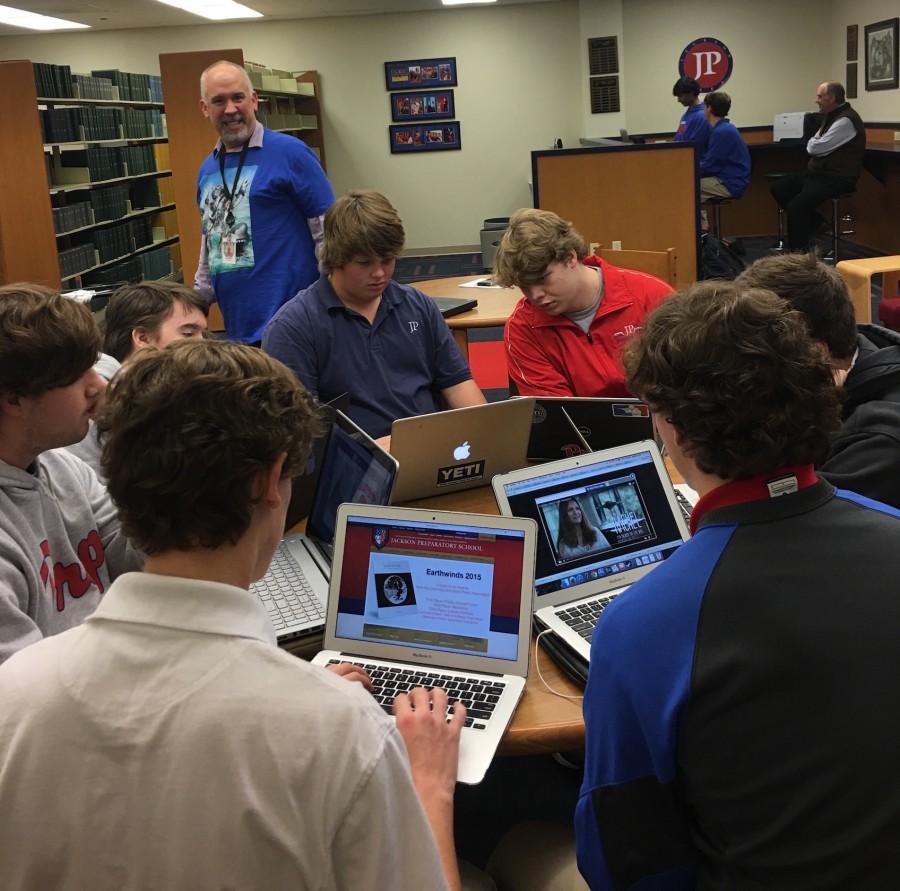 The Hour of Code was put on at the school during activity/directed study time on Thursday, December 10th. The hour of code was hosted by Ms. Marsha Hobbs, Mr. Scott Rogers, Coach Paul Fryant, and Ms. Laura Bishop. These four helped conduct the Hour of Code and are the sponsors of the new Coding Club at the school.
The Hour of Code was created by Code.org, a non-profit organization that is dedicated to expanding access to computer science. Code.org is supported by companies such as Amazon, Apple, Google, Facebook, and Microsoft, to name a few. All of these American companies need computing jobs and they want Americans to fill them. Today, only 1 in 4 schools teach computer programming. A computer science major can earn 40% more than the average college graduate. By 2022, there will be over 1 million computing job openings.
The Hour of Code event is put on to introduce students to coding and to give students the opportunity to learn more about coding. The event at the school was a success and a great kick off for the new Coding Club at Prep.