Student Profile: Ethan "Oxman" Oxley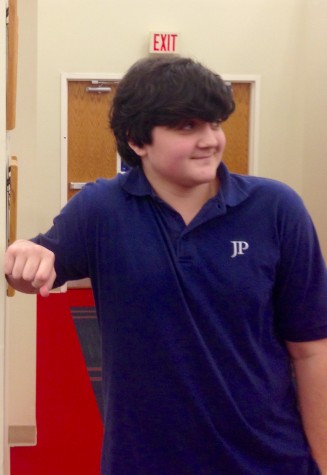 Ethan Oxley is in the eleventh grade at Jackson Prep, and is known as a true friend among Prep students. Some may know him as "The Oxman," but many just call him Ethan.
During activity period and homeroom, Ethan can be found working diligently on his laptop in the library cubicle area with his closest buds. Ethan says that the library is his favorite part of Prep because it is quiet, and the quiet gives him peace.
In his downtime, Ethan likes playing online PC games with his friends. He also enjoys cruising around the countryside in his Honda Santa Fe. He loves to watch stand-up comedy whenever he can get the chance because he is always looking for a good laugh.  Given the chance to go on a date with anyone, Oxley said he would go with Kate Upton because he feels that their personalities are perfect for each other.   
The Oxman attended Pinelake through sixth grade before coming to Prep. His favorite memory from Pinelake was learning how to love others from the examples given by the pastors.
Ethan's favorite travel destination is the beach in Destin, Florida, where he enjoys spending time with his extended family.  Ethan's favorite part of the trip is chowing down on some good seafood with his family members.
After graduating from Jackson Prep, Oxley would like to attend Full Sail in Tampa, Florida where he will learn how to pursue a field in game design. His dream is to either become a computer programmer or design a videogame like his current favorite, Skyrim.
Ethan's one wish for Christmas this year is a new laptop with better specs than his current one. If you ever see the Oxman in the hallways of Prep or around town make sure to tell him hello and wish him a Merry Christmas.
Interesting Facts About Ethan
Favorite book- Game of Thrones
Favorite Movie- Shawshank Redemption
Favorite TV Show- The Office
Favorite Subject- Programming
Favorite Band- BabyMetal
Superpower choice- Teleportation
Bed Time- 1:00 A.M.
Shoe Size- 13 US