Speaker Counsels Students to Speak Up About Substance Abuse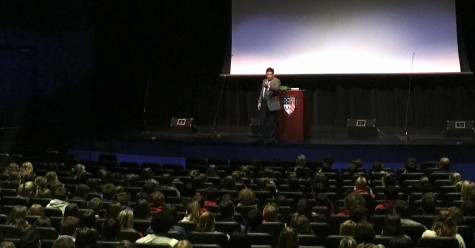 Mental health and substance abuse expert Mr. John Lieberman visited Prep on Wednesday, January 20th to talk to students about substance addiction and abuse. Lieberman is the director of operations at Visions Adolescent Treatment Centers.
Lieberman discussed the problems and causes of substance addiction with grades 9-10.  He encouraged students to speak up and tell someone if they know someone who has problem or they themselves have a problem with substance abuse.
Afterwards, Lieberman met with parents to discuss the topic "Tools to Navigate Your Teen in the 21st Century."