Two Prep Students Named STARs, Honor Teachers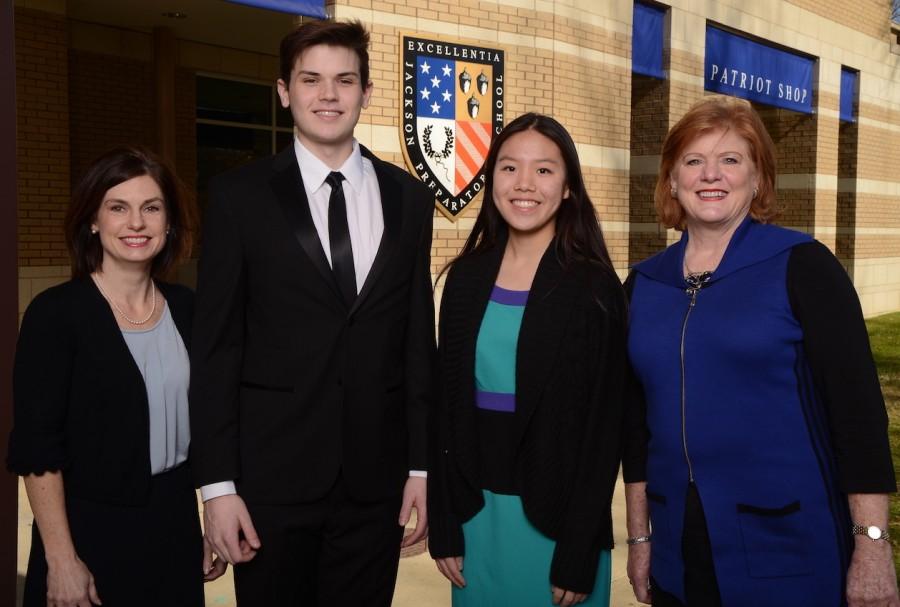 The Mississippi Economic Council sponsors STAR (Student-Teacher Achievement Recognition) Program in an effort to encourage scholastic achievement among the state's high school students. It emphasizes scholastic excellence, encourages greater scholastic effort among Mississippi students and recognizes the teaching profession.
Seth Lenoir and Marina Joel are Jackson Prep's STAR students for the class of 2016. A student becomes a STAR student if they score a thirty-five or above on their ACT or if a school does not have a person with at least a thirty-five, then the school awards the student with the highest ACT score in its senior class. The student must also have an average of at least a ninety-three. Seth and Marina each scored a thirty-six on their ACT before the December 31st dead line for submissions.
Seth and Marina are now in the running for ALL-STAR Scholastic Scholars, which is given to the top twenty STAR students in the State. If Seth or Marina is selected as an ALL-STAR Scholastic Scholar, then they will be awarded a scholarship with the amount varying due to their ranking.  The decision date for ALL-STAR Scholastic Scholars will be announced April 28th.
Each STAR student selects a STAR teacher, and Seth selected Ms. Kimberly Van Uden, while Marina selected Ms. Marsha Hobbs. Ms. Van Uden taught Seth in tenth and twelfth grade, while Ms. Hobbs taught Marina in tenth, eleventh, and twelfth grade.
Seth and Marina will not know what college they want to attend next year until they receive their acceptance letters this spring. They both are eagerly counting down the days until they can decide their futures.