Walton Era Begins At Prep
Sixth Head of School Take Reins
While Prep has had many physical changes throughout the last couple of years, perhaps the most talked-about change has been this summer's change in leadership.
After Ms. Susan Lindsay's more-than-impressive 40 years at Jackson Prep, culminating in her decade as Head of School, she has handed over the role to the more-than-qualified Dr. Jason Walton. Dr. Walton was selected after an intense national search by a committee specially formed by Prep's Board of Trustees for that purpose.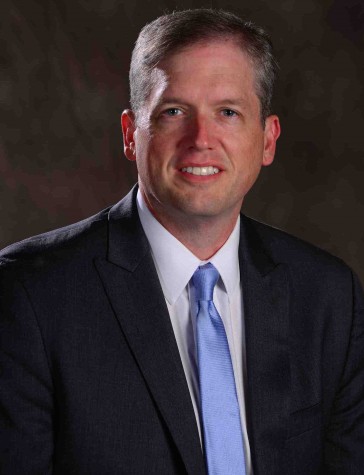 Dr. Walton, a Mississippi native, received his undergraduate and master's degrees from the University of Mississippi and his doctorate from Vanderbilt University. He spent time as a classroom teacher before moving into positions of educational leadership.
In 2005, Dr. Walton was recruited to serve as Director of Strategic Initiatives at Lynn University in Boca Raton, Florida and soon after was named the Chief of Staff to the Board of Trustees. While at Lynn University, Dr. Walton was responsible for many ideas and events including hosting a national presidential debate on Lynn's campus and a strategic plan for the university.
Dr. Walton is the fourth generation of educators in his family. Growing up, he said that his life was school. He would go to school like an average student, but when he got home his parents, being educators, would always interrogate him about his day. He said that this had a large impact in his decision to go into the education system.
While in high school, Dr. Walton met his future wife in an event that he calls "southern love." It all started at a Sonic in the small town of Hernando, Mississippi. Dr. Walton picked up his friend from work and took him to get a Route 44 cherry limeade from the local Sonic. When the time came to pay Dr. Walton asked his friend for money to pay for it, but he didn't have any money. In a sort of panic, Dr. Walton asked the girl in the car beside him for some money and explained the situation, and she gladly accepted the request. He offered to take her to the movies to pay her back. She accepted the offer. They have been together ever since, but has never been able to fully pay back that Route 44 cherry limeade.
Dr. Walton and his wife Laurie, who also teaches school, have two wonderful children. John William, age 5, and Caroline, age 10, both share a "genuine love" for each other that Dr. Walton says inspires him.
Dr. Walton hopes to be such a visible presence on campus that students would feel comfortable stopping by his office to talk to him about a problem or give a suggestion.
---
A FEW QUESTIONS WITH DR. WALTON
Q: What is your favorite thing about Prep so far?
A: The depth of emotion people feel for the school. Nobody feels lukewarm about Prep. They either deeply love it or hate it. And so many people love it enough to give back. 
Q: What is the quickest way to get on your bad side?
A: Impoliteness. I believe there is never a reason to not be civil. 
Q: What is one thing you want students to know about you? 
A: That I am approachable. I want students to feel comfortable talking to me.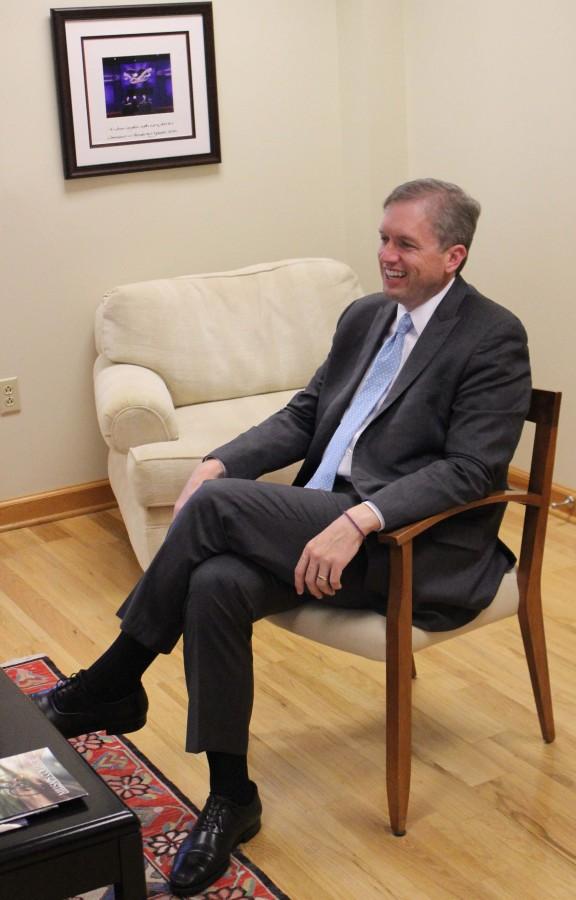 Q: Tell us about your kids.
A: My daughter, Caroline, is very crafty…like with art, not being sneaky. She is very protective of her brother John William. She has a caring personality. My son John William is a little bit of a
gamer. I am always amazed by what he does in his Minecraft app on his phone. 
Q: How do you plan to keep the students of Jackson Preparatory School safe in the event of a zombie apocalypse?
A: I want students to know that we have a plan for everything. In the back of our teacher handbook we have plans for fires, tornadoes, even for if anything were to happen with the airport, since it is so close to us, but the thing I want students to know about the zombie apocalypse is that you are all on your own. The only plan I have is for the students to form concentric circles around the Head of School and lead him to safety.