Jungle Book to Swing into Fortenberry Theatre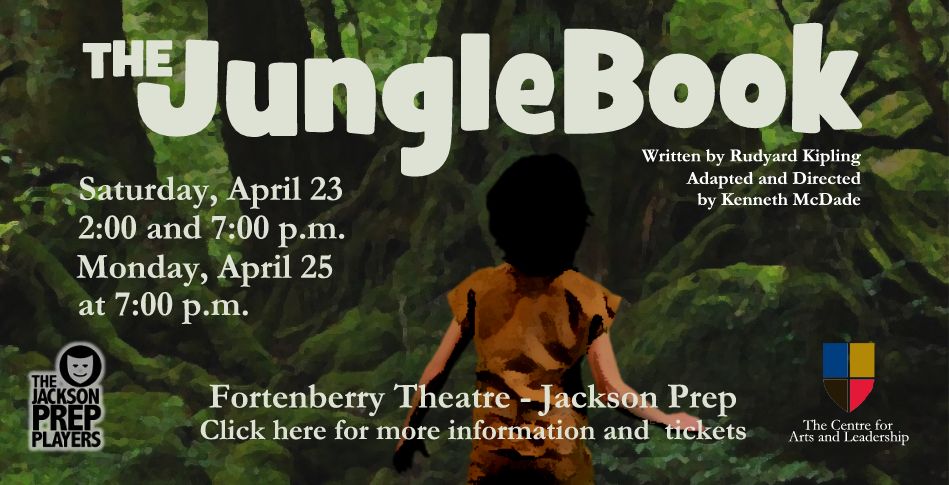 The spring play at Jackson Prep this year is The Jungle Book. The Jungle Book, originally a book by Rudyard Kipling, is also a Walt Disney movie about a boy named Mowgli who was raised by wolves. After Khan the tiger unleashes his roar, Mowgli must move out of the jungle. Guided by a bear and a panther, Mowgli meets many jungle animals who teach him an array of life lessons along the way. Prep's version draws on both previous incarnations of the story.
The Jungle Book will be performed Saturday April 23 at 2:00pm and 7:00pm as well as Monday April 25th at 7:00pm. and will be directed by Mr. Kenneth McDade.
The cast features over fifty Prep students, most of whom will play animals. The students are very enthusiastic about putting on this production and hope to make it the best one yet.
Mr. McDade is very excited about the play and said, "We are doing it differently, in live action where the animals are not the main focus." Instead of focusing on the animals, they are focusing on what each animal represents as a human. Each animal is going to represent a different class system, and they will portray this by their personas and costumes. "The costumes are really cool" says Mr. McDade.
Looking past the surface of the Disney cartoon, The Jungle Book is supposed to inspire you just to be yourself give you the confidence that you can do anything.