Class of 2016 Honored at Class Day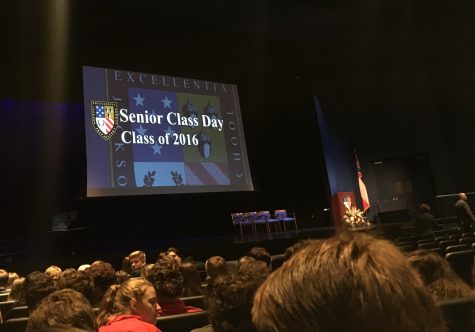 The class of 2016 were joined by their families and grades 9-11 on Friday, May 13, for Class Day, held in the Fortenberry Theatre on campus.
Students were lauded for their many achievements, including academics, arts, community service, and a host of other areas.
Graduates-to-be were also recognized publicly for the wide variety of college scholarships they have been awarded.
A number of awards are also officially announced at Class Day. Some of them are below.