Mindprints Showcases JH Student Talent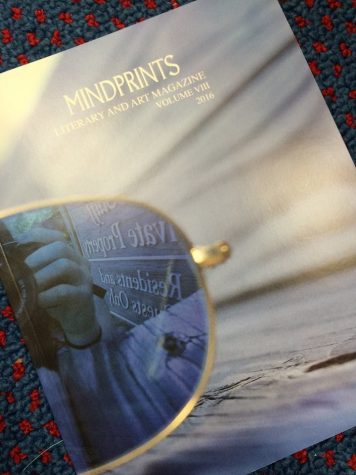 Prep's junior high literary magazine, Mindprints,  released its newest issue on Friday, May 13th of this year.
Several ninth graders were instrumental its editing and publishing.  Editor-In-Chief Jack Mullen and Assistant Editor Anna Stack worked with Ms. Kimberly Reedy to put together the magazine. Many eighth and ninth graders were members of the Mindprints team this year; their names are listed in the front of the magazine.
The theme for Mindprints this year was "individuality," and the team received a variety of works including but not limited to: short stories, poems, and photography.
Ms. Reedy says, "I enjoyed Mindprints this year because of the variety of submissions we had. It was great to see our best work from the junior high condensed into one book."
The newest edition of Mindprints showcases some incredible talent, and many would agree that Earthwinds has some major competition this year!