New Teacher Profile: Carol Rose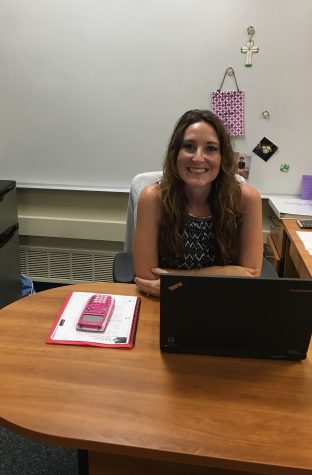 Ms. Carol Rose is a new friendly face at Jackson Prep this year. She teaches eighth grade Honors Algebra 1 and eleventh grade college prep Algebra 2. Rose went to high school at Madison Central High School in Madison, MS.
Rose then proceeded to study Business Administration at Mississippi College. She said her favorite subject in school was, "without a doubt," Algebra.
This will be her sixth year teaching. he has taught at Northwest Rankin High School, Flowood Elementary, and now Jackson Prep, teaching a wide range of students from sixth grade to twelfth grade.
Rose has two children, both of whom are at Prep this year. Her favorite pastimes include: Cheering on her son and the JP soccer team, watching the hit "Fixer Upper" on HGTV, and solving difficult absolute-value inequalities. Rose claims, "There are too many movies to choose a favorite," and she loves too many to choose just one.  
In addition to teaching, Rose has also been active in buying and selling real estate. She loves the idea of "flipping houses," and has done many in the past and plans to do many more.
You can most likely find Ms. Rose in the senior high building in room 107, where she teaches honors Algebra 1 and college-prep Algebra 2.
If you ever need a smile, go visit Ms. Rose. She is excited to be a new member of the #Prepfamily.