New Staff Profile: Sharon Box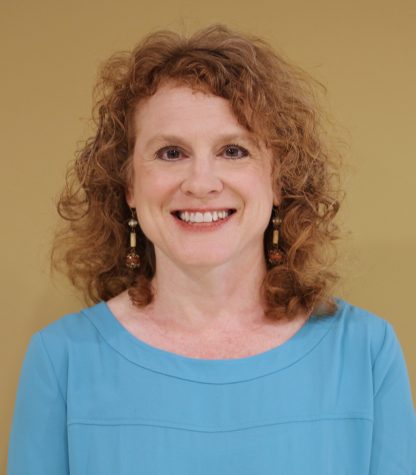 Ms. Sharon Box is a new member of the staff at Jackson Prep. She first started working here in June. Ms. Box works as assistant director to the Global Leadership Institute.
The GLI is a leadership program through which students can provide service to others in their community. Box helps students to become leaders throughout the Prep family, and to help people all over who are in need of assistance. Said Box, "I want to promote that every student can be a leader with humility or a follower with wisdom."
Ms. Box also helps with Big Sis Little Sis, which is where ninth graders are a "big sis" to seventh graders. This shows leadership and it gives the younger girls someone to look up to. Every month the ninth and seventh graders meet and do fun activities and also listen to speakers. This helps them grow in their friendship with their Big Sis and whilst doing fun activities during school. The ninth graders are very involved this year and have provided some awesome activities that will take place at the Big Sis Little Sis meetings.
Ms. Box is originally from outside Atlanta, Georgia. Some things to know about Ms. Box include that her favorite place to travel is the beach. She specifically loves to go to Destin, Florida. Her favorite place to eat is Shapley's in Jackson. On Friday nights, Box enjoys going to football games to support the team, and watching her daughter, junior Miriam, perform as a Jackson Prep Pacer.
Box said that if she could change anything in the world it would be to allow people to stop living in fear of terrorism. Her favorite sport to watch is college football. Her favorite team to cheer for is the Mississippi State Bulldogs.