New Staff Profile: Captain David Gammill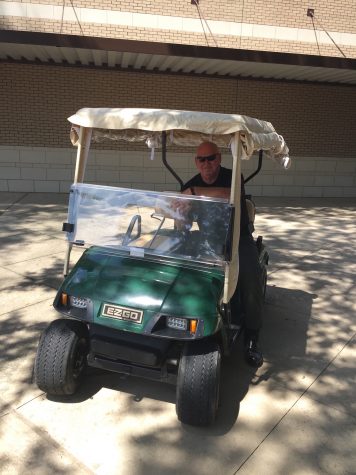 Mr. David Gammill, who is addressed as Captain Gammill, is Jackson Prep's first Director of Campus Safety. Captain Gammill has already been a part of the Prep family for 23 years, monitoring football and basketball games.
Captain Gammill graduated from Jim Hill High School in 1974, after which he received his college credits from police courses. He says he always knew that he wanted to be a part of the police community.
Over the years, Captain Gammill worked his way through the ranks. First, he started his work at the Clinton Police Department as a dispatcher. He then worked at Hinds County for ten years. He achieved 25 years of police service in the Flowood Police Department. Gammill served as the captain, which is second in command, when he retired.
He retired from the Police Department after 39 years of experience. Even though Captain Gammill has retired from the department, he continues working with the Flowood police.
Captain Gammill is a reserve police officer, which means the Flowood Police Department can call him into action any time they need him. Since he is a reserve officer, he has all the rights that a current police officer would have. Captain Gammill carries with him handcuffs, a radio on his belt that tuned in to the Flowood Police Department radio station, and a gun that he is authorized to keep with him on campus because he is a "sworn officer."
With the help from Captain Gammill and the security features in the junior and senior high offices, Prep is putting forth a  "comprehensive effort on safety," said Head of School Dr. Jason Walton.
Captain Gammill plans to be accessible to students, saying, "If they have a problem, they can stop me and talk to me." He says that he is here not just to protect the campus, but to also be a voice if a student needs someone to talk to.