Logan: 2 Reviews
From Issue 6 (with bonus material)
Jacob Aron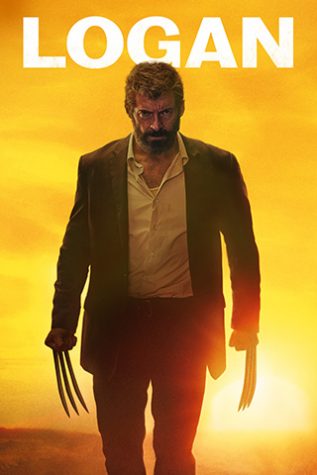 The end of an era has come, the X-Men movie franchise will never be the same, and 20th Century Fox is stuck in between a rock and a hard place. Logan released into theatres March 3, 2017 marking the end of an era for many of its loyal fans and for two of its most recognizable actors. Logan will be the last movie that Hugh Jackman will be playing the Wolverine as well as Professor X being played as Patrick Stewart.
Logan clawed its way to an astonishing opening weekend making 237.8 million worldwide and shredding the competition here at home making 85.3 million, Logan was also well received critically with a certified fresh score of 92 percent on Rotten Tomatoes as well as a 94% audience score.
Logan is set in the dystopian future of 2029 , where no new mutant has been born in the last 25 years, and where an aged,disheartened Wolverine who's life as a superhero has ended as he has entered exile from the world and his legacy on a remote stretch of land from an old friend on the mexican border. Wolverine has picked up a job being a driver for hire as he takes care of a very old professor X who suffers from seizures that only get worse, but wolverine is not alone he is also helped by another mutant named Caliban. Soon all of this changes when a woman asks Logan to embark on a dangerous mission to go on a road trip with very special young girl across the country so that the girl may be safe. After Wolverine accepts things get much darker than they already are and this movie truly earns its R rating.
Hugh Jackman and Patrick Stewart make this movie great with some of the best acting that I have seen them deliver in years, as well as in my opinion this being one of the best, if not the best X-Men films that have been produced. While Logan has plenty of violence and gore and definitely earns its R rating in some of the most amazing ways, it is about more than a regular comic book film where the goal is to beat the villain or save the world It brings into perspective ideas of destiny, fate, aging, death, loss and hope.
I highly recommend this movie to anyone looking for an entertaining action drama that is well worth the money spent on the tickets, while this movie is great I would say this film might be a little too gory for some small children so take that into consideration before packing up the minivan. I dare say this is the best X- Men movie to be made by 20th Century Fox if you don't count Deadpool who in my opinion is in a completely different category. So if you get a chance I highly recommend that you go give it a watch.
---
James Threadgill
On March 3, 2017, James Mangold released Logan, adding a third movie to the stand-alone Wolverine series.  Logan has been anticipated by fans for a while, and didn't disappoint, making $88.4 million on opening weekend.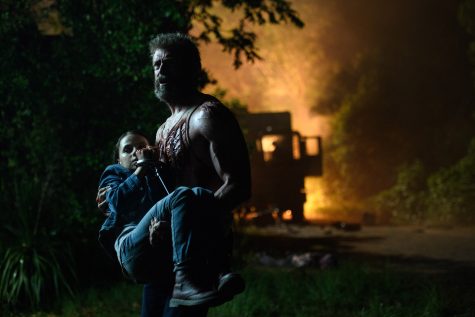 Set in the year 2029, the movie kicks off with Logan, played by Hugh Jackman, as a limo driver, with his name changed from James Logan to James Howlett.  While Wolverine is trying to make money, he is also taking care of an aged Charles Xavier, played by Sir Patrick Stewart, who has episodes that make his telekinetic power go out of control.  On one of his drives, Logan comes across a woman with a special girl needing him to take the girl across the country to safety. But the girl is more precious than he thought, as after he decides to take her, he runs into trouble.  I saw this movie a few days ago and strongly recommend it. The acting was perfect and the visual effects were great, making me say this is the best Wolverine movie I've seen, and with a Rotten Tomatoes rating of 92%, I'm not alone in that opinion.