Prep readies for leadership change
Board begins planning to replace departing Dr. Walton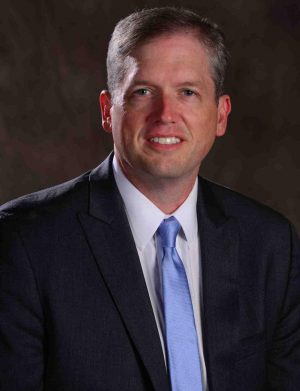 On Monday, June 26th, Jackson Prep's Headmaster Dr. Jason Walton resigned after three years at the helm of the school. The news reached most of the Prep community via a general statement issued by Mr. Dudley Wooley, the President of the 2016-2017 Prep Board of Trustees, saying that Dr. Walton's letter of resignation had been accepted.
In the announcement, Wooley explained that Walton's resignation came after a resolution was not reached regarding his upcoming contract renewal. Wooley stated his appreciation for Dr. Walton's contributions to Prep over the last three years and for his role in making Prep a competitor not only in the local market, but in the national market as well. 
Wooley went on to remind everyone that Jackson Prep's mission is "to inspire and challenge students toward academic, athletic and artistic excellence, instill personal integrity through biblical values, and equip students to pursue lives of distinction in service to society." During his conclusion, he says a Search Committee is being formed and will be guided by that statement as they seek out those candidates who can help continue to pursue this mission.
The full statement from the Board may be read in full here.
Dr. Walton, Prep's sixth Head of School, took over the top job in the fall of 2014, when Ms. Susan Lindsay handed over the reins after a decade as the school's leader.
A Mississippi native, Walton received his undergraduate and master's degrees from the University of Mississippi and his doctorate from Vanderbilt University. He previously served as the director of the Board of Trustees at Lynn University in Boca Raton, Florida and formulated a strategic plan for the university.
Dr. Walton bid farewell to the school Monday in a posting on social media. In it, he mentioned that his favorite movie was Ferris Bueller's Day Off. He pointed this out because he believes that high school is a special time. Dr. Walton wrapped this up by mentioning that, "Serving as Head of School at Jackson Prep for the last three years, for me, has been exactly thing: a singular and special time." Walton later highlighted accomplishments that set Prep apart from its competition and thanked the school community. 
Dr. Walton's letter may be read in full here.
A Search Committee is currently being formed to find a new headmaster. At press time, there was currently no Interim Head of School, but Mr. Denny Britt, Prep's chief operating officer, will be in charge of day-to-day school business until such a time as an interim leader is chosen. The search for a new Head of School will begin shortly after the Search Committee is formed. While this is not guaranteed, the plan is for a new leader to be in place by the beginning of the 2018-2019 academic year.