Staff Profile: Ryan Sherman, Director of Communications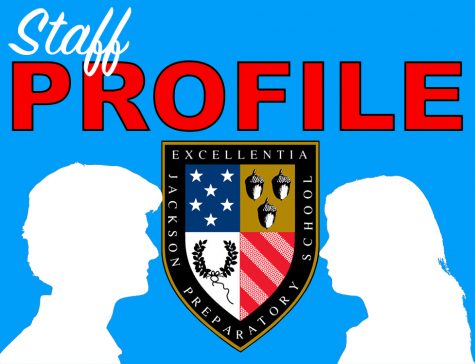 Mr. Ryan Sherman is the Director of Communications at Prep, and he has served in this position for the past six years. He grew up in South Jackson, where he attended Hillcrest Christian School. At the University of Alabama, he tried out several majors, but he ultimately decided on a degree in Broadcast Journalism because it was very interesting and sounded like a lot of fun. After graduating from Alabama with his degree in Broadcast Journalism, he went on to live in Birmingham with his wife and family. He has three children: Mattie, age 11, Jackson, age 7, and Wyatt, who is about to be 4. He plans on sending all of his children to Prep.
Once his wife got a great job opportunity in Jackson for a promotion within Enterprise, the car rental company, Mr. Sherman's family moved here. After hearing about a job opening at Prep, he eagerly joined the Prep community. One of his favorite parts about his job is the variety that he sees every day. He said that his job changes from day to day, which keeps the job enjoyable for him since he gets to try new things. One part of his job is to make videos for fundraisers and graphics for athletic events. He is also in charge of running the Jackson Prep Instagram account, Jackson Prep website, and fundraising. 
One thing that he has enjoyed doing is learning about the new technology that has been invented since he got his degree. He got his degree in 2001, so many technological advances have been made since he graduated. 
Mr. Sherman has loved working at Prep. "I love the family atmosphere of Prep. We use the term Prep family, and I really believe that it is true, and we do have a family community," he said. Mr. Sherman loves the Prep community and the family that is formed by Prep, and he shares this when he promotes Prep to prospective families.
Mr. Coco said, "Mr. Sherman is a fantastic member of Jackson Prep.  He is tireless in promoting Jackson Prep and highlighting the achievements of the entire Prep community, particularly our students and faculty.  We are extremely lucky that we have Mr. Sherman as part of our Prep Family."
One of the challenges of his job is to find good videos to post in an increasingly video-oriented social media, but he says that it is made much easier since Prep students are always active and doing exciting things. He does a lot of videography and photography for Prep, but he said that he makes more videos in the spring and takes more pictures more in the fall.