"Scruggie" Trashed For Diabetes
Ms. Sarah Scruggs was the winner of the "Trash Diabetes" competition, beating out Dr. Weeks and Mr. Devine by having the most contributions put into her trash can in the SH foyer. All contributions went to the Diabetes Foundation of Mississippi (see story).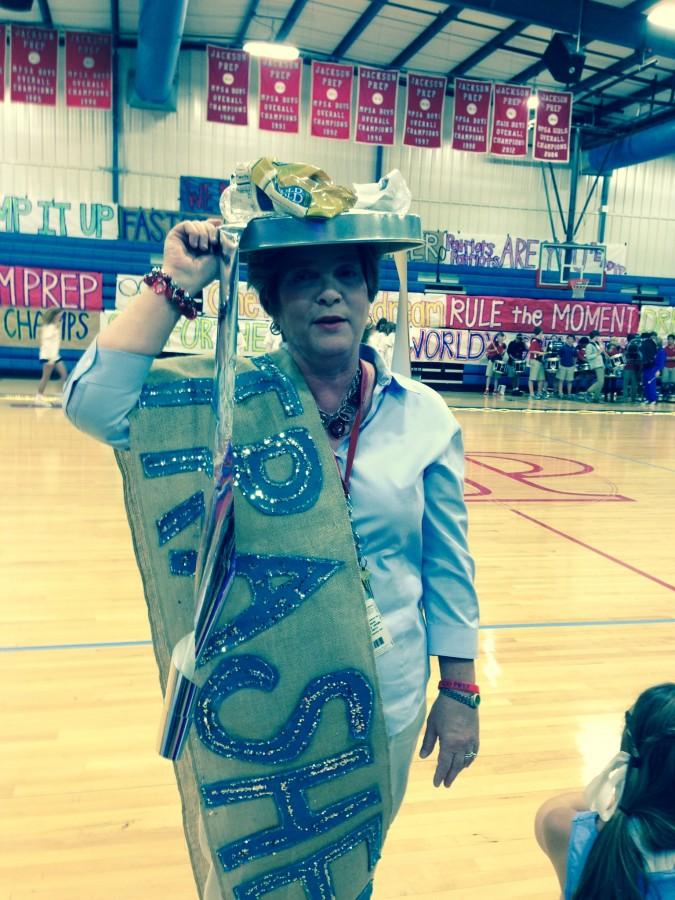 In addition to the crown and sash, the lucky Ms. Scruggs won a year's worth of coconut-and-licorice-scented trash bags, a large container of "trash mix," and a $4.77 gift certificate to Bob's Burgers and Oil Changes in the lower southeastern corner of Pelahatchie.