August 18, 2014

Filed under From The Archives
In the 2014-2015 school year, everyday life at Prep will be missing a familiar face: that of Ms. Susan Lindsay, Prep's current leader. Over the past 40 years, Ms. Lindsay has been a teacher, the head of the junior high, the Director of Academic Affairs, and, for the past decade, head of school....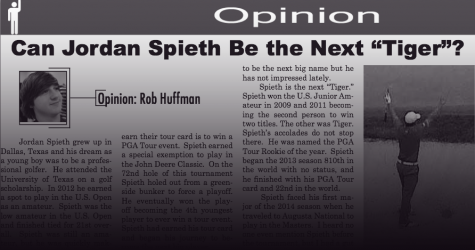 By Rob Huffman, Opinion Editor Emeritus

May 14, 2014

Filed under From The Archives
Jordan Spieth grew up in Dallas, Texas and his dream as a young boy was to be a professional golfer.  He attended the University of Texas on a golf scholarship.  In 2012 he earned a spot to play in the U.S. Open as an amateur.  Spieth was the low amateur in the U.S. Open and finished tied for 21st...