New Staff Profile: Marla Speed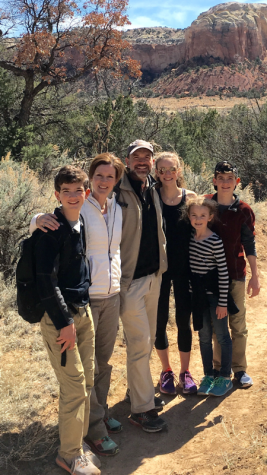 Marla Speed is the new manager of Prep's on-campus Patriot Shop. Her husband, Warren, is a 1987 graduate of Jackson Prep, so Ms. Speed has been involved with Prep functions for a long time.  
She has four kids, three that are currently at Prep: Elizabeth (tenth grade), Graham (eighth grade), and Preston (eighth grade).  Her youngest daughter, Katherine, will be attending Prep in two years.  Before she worked at Prep, she devoted the past fifteen years to raising her children and serving in various volunteer capacities.  Ms. Speed also taught English as a second language through First Baptist's internationals ministry for almost ten years.
Ms. Speed's most stressful part of her day actually is the same as before she even started working here.  "Trying to manage my family's after-school schedule, activities, and sports is enjoyable, but logistically challenging.  Thankfully, I have friends, family, and neighbors that help out a lot!" She said she was surprised at how busy the Jackson Prep campus is during the school year and even during the summer.   
In Ms. Speed's free time, she enjoys spending time with her friends and family.  She especially enjoys reading, cooking, traveling, and hiking.  A big part of Ms. Speed's life has been mission work.  Ms. Speed has been on multiple mission trips, some for one to two weeks or even as long as sixth months.  She has been to various locations in the United States as well as Mexico, Honduras, and the Middle East.  She also lived in Uganda, Africa for sixth months.
Elizabeth, Ms. Speed's oldest daughter, contributes to the Jackson Prep community by running track and cross country.  She says that she, along with her brothers, love having their mom on campus.