Boys Basketball begins tournament season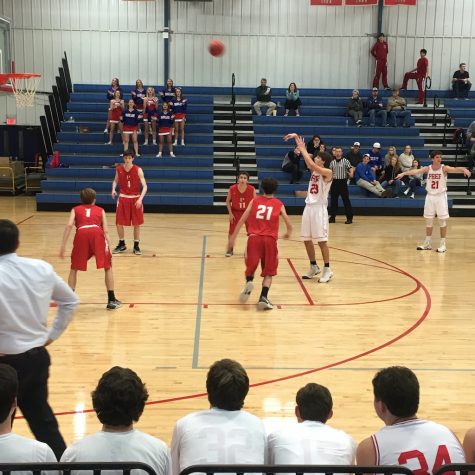 The boys' varsity basketball team looks to finish out their season strong entering the AAAA Divisional Tournament. Going into their 30th game of the season, the boys have a 14-15 record.
Though the record is not exactly what the team wants going into the tournaments, the boys have played many powerhouses in the state like Oxford and Olive Branch, including other big name public schools around the state. They also dropped a game to MAIS AAA leader Hartfield Academy.
It has been a tough run in conference play as the team has dropped seven of their ten games against MAIS AAAA Division 1 opponents such as MRA, JA, Parklane, Copiah, and PCS.
Despite this, the team is excited and ready to enter the tournaments to finish out the season on a high note and compete for a championship.
Head Coach Chris Moore describes the season and how they would like to finish: "It's been an up and down season, we've shown flashes of great basketball and being competitive with top teams in our league, and then we've had some inconsistent nights. Headed into the playoffs we're remaining positive, we're looking to come in strong and finish the season on a really high note, compete for championships, and put ourselves in situations to compete for championships. We're also looking to play complete games. If we play complete games then we are going to like where we end up."
Coach Moore looks to use this positivity to their advantage to gain an edge over the teams they will face at the end of the season in the tournaments.
With a first round win against Copiah on Valentines Day, they look to carry confidence and positivity into the next round of the D1 AAAA tournament against MRA on February 17 at Prep. If they finish in third place or better, they qualify for the AAAA State Tournament at JA February 20-25, and finish with the overall tournament February 27 through March 3rd at Mississippi College.