Jackson Prep baseball alumni continue to shine
With this year's college baseball conference play starting up, many notable Jackson Prep alumni are taking the field for Division-I teams. These standouts include Gene Wood, Parker Caracci, Jake Mangum, and Noah Hughes, all of which are sophomores and play for schools in the southeastern conference.
Gene Wood continues his college career this year with the University of Alabama baseball program. Last year, Alabama finished fifth in the SEC West with a conference record of 15-15 and an overall record of 32-26. Although Gene played shortstop in high-school, the crimson tide have utilized him in both infield and outfield positions because of his athleticism and ability to adapt. Gene's most noteworthy moment so far this season was his appearance on SportsCenter's Top Ten Plays after an impressive diving catch in one of Bama's games.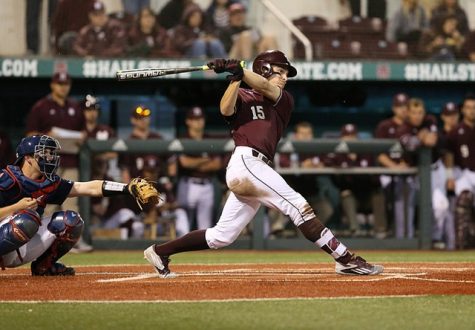 Both Noah Hughes and Jake Mangum play for Mississippi State University, who won the SEC regular season baseball title in 2016. As freshmen, these former prep stars contributed to MSU's stellar season, in which Hughes made eight relief appearances and achieved his first save and Mangum earned a starting position in right field as well as won the SEC batting title, SEC freshman of the year award, Boo Ferriss Award, and First Team All-SEC honors, and other accolades. State ended its regular season at 21-9 in conference play and 44-18 as a whole. This year both Hughes, who underwent season ending Tommy John surgery last year, and Mangum return to the State roster. Noah Hughes is steadily recovering from his injury but will sit out this season to ensure maximum recovery. Also, Jake has started pitching for Mississippi State this year. So far, Mangum has pitched in three games and achieved his first win.
At Ole Miss, Parker Caracci is grayshirted this year. Similar to a redshirt, a grayshirt is put on players of teams who wish to sit out players for a year. This year is used as training and preparation time, and often grayshirts/redshirts are players with big potential. Ole Miss currently sits at 15-9 overall and maintains an even 3-3 conference record.