"Speech and Debate" hits the box office
Alumnus Tom Rice Makes Prep Center Stage of "Speech and Debate"
During the summer, Prep's campus has its share of quiet days. However, in the summer of 2015, Prep's campus took center stage for the filming of "Speech and Debate." Now, two years later, the movie has been released and is available to the public.
"
"It was good how they tied in humor and life lessons into one movie." "
— Robert Griffis, Sophomore
When producer Tom Rice first read the script his first call was to his high school alma-mater, Jackson Prep. While this was Tom Rice's first production at his home high-school, "Speech and Debate" was his second movie to bring to the Jackson area in two years.
Rice's Sycamore Pictures produced the movie and it was directed by Dan Harris.
Beginning after the last few days of school, famous actors, set workers, and the production team were on campus at all hours of the day working to transform our campus from Jackson Prep to the fictional Oregon school, North Salem High.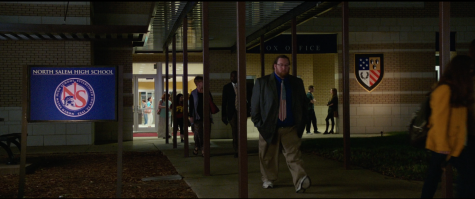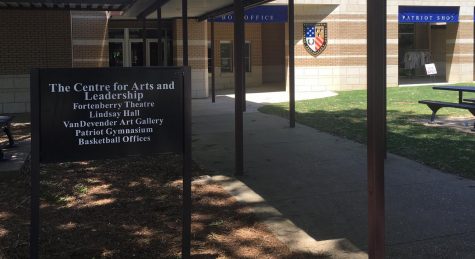 This film, written by Stephen Karam, follows three young characters who find a new loophole to make their voice heard. Starring Liam James, Sarah Steele, and Austin McKenzie, three friends look to expose the hypocrisy they see in their parents and raise an defunct speech and debate club from the ground up.
Famous actors, set workers, and the production team were on campus at all hours of the day working to transform the campus from Jackson Prep to the fictional Oregon school North Salem High. The different types of architecture between the main buildings gave the production team an easier job than normal. They transformed the McCrae building into the location of an actual speech and debate tournament and hospital, the senior high building into fictional North Salem High, and the Fortenberry Theatre into North Salem High's auditorium.
Having the movie filmed at Prep presented a great opportunity for students who have a passion for acting, to put their foot in the door of the theater business. This production enlisted students to act as extras in different scenes. Seniors Gregor Patty and Rosemary Ferguson along with Junior Claire Porter acted as fill ins that led to possible speaking lines.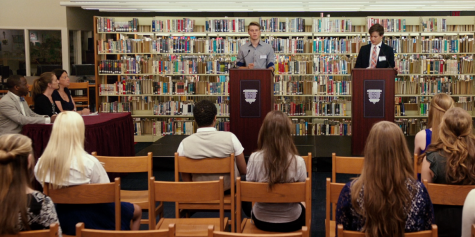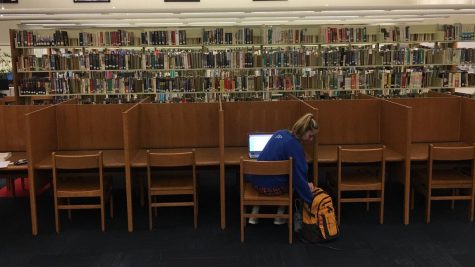 The plot springs from the fact that, at any high school, there are students who just simply do not fit in. Speech and Debate shows three kids that have the same problems with fitting in.
Solomon, played by Liam James, finds that the school is censoring his newspaper stories.
Diwata, played by Sarah Steele, is involved in a discussion with the school board that is trying to nix the musical, "Once Upon a Mattress", due to its lack of moral base.
Howie, played by Austin McKnight, is a new student who is looking to find himself in his new school. All three of these kids use speech and debate tournaments to voice their opinions.
"
I thought that the movie really gave a promising perspective to kids who feel that they do not fit in. It shows some opportunities that are out there for them to get involved."
— Steven Wyatt, Sophomore
"Speech and Debate" aired in theaters this spring, and is currently available to watch online. To watch, search "Speech and Debate" under the movie category on iTunes.