New Taylor Swift song immediately controversial
Entire album due in November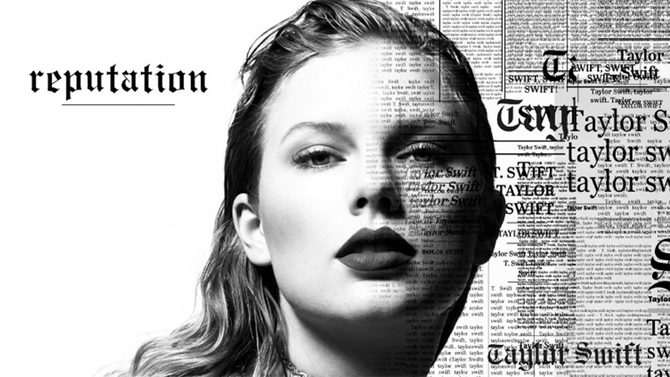 Singer songwriter Taylor Swift shocks the world with a new single, "Look What You Made Me Do," that dropped last night (August 24).
Since 2006, Swift has consistently been releasing music every two years up until her last album, 1989.  This album was released in October of 2014, and fans have not heard new music since then, apart from a collaborative single with Zayn Malik in February of this year.  
Beginning on the 21st of August, Swift posted three video clips of a snake on her instagram after deleting everything from all of her social media. The reasoning behind these videos is unclear, but Swift's fans have their suspicions.  In 2016, Kanye West released a song entitled "Famous" in which he claims to have made Swift famous referencing her VMA speech in 2009 that he hijacked.  There was a lot of backlash regarding this line, but West swore that he had Swift's approval.  
After one of Swift's reps denied this claim and she devoted her Grammy speech to the subject of not letting anyone take credit for your success, Kim Kardashian, West's wife, released audio of the conversation between Swift and West regarding the song on Snapchat.  Swift received a lot of hate over the situation, and a great deal of people on social media were calling her a snake.  
A lot of fans think the videos of the snake on her Instagram are her way of using this insult to her advantage.  On the 23rd, she uploaded a post announcing a new single, a picture of the new album cover, and a picture announcing her new album, reputation.  This is set to be released November 10 of this year.  
Fans think that this album will be her way of redefining her reputation and the way the public views her.  The response of her new single has been varied because of the major differences between it and her previous works.  
Swift includes this line "I'm sorry, but the old Taylor can't come to the phone right now. Why? Oh, 'cause she's dead."  This represents the way she is reinventing her sound and, possibly, herself. There is more symbolism of the snake in the lyric video.  The rest of her album is highly anticipated by the public, and Swift's fans cannot wait to hear more.