Prep Football Preview: St. Joseph Catholic School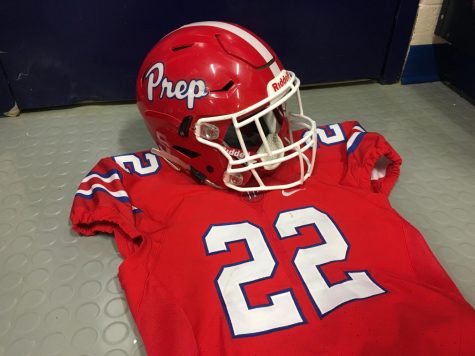 Jackson Prep is coming up on a pivotal non-conference matchup Friday versus an explosive St. Joseph Bruins team. Prep and St. Joe are both coming off dominate week 4 victories versus Pillow and St. Andrews respectively.
Last Friday, the Patriots beat the Mustangs of Pillow Academy 49-0 in a very one sided Homecoming game. The Patriots went for over 450 all-purpose yards on only 50 total plays. Their defense also proved to be a force, keeping the Mustangs scoreless through all four quarters of the game.
The Bruins also had a memorable outing last week, beating Saint Andrews Episcopal 26-7.
Game Overview:
Time: 7 pm, Friday, September 15th
Location: Patriot Field, Flowood, Mississippi
Records: Jackson Prep (4-0)  St. Joeseph (2-2)
Matchup of the Week:
Chance Lovertich and Co. versus St. Joseph's defense:
The Bruins look like they have finally found their stride on the defensive side of the ball, and at the right time. The defense seemed to be a lost cause early as they let up an improbable 89 points in the opening two weeks, but they seem to have finally figured out their struggles. Last week they held an undermanned Saint Andrews team to only 7 points, and they also forced Junior Quarterback Holland Towns into 4 interceptions and into a completion percentage of only 28%. It will be a tough task for the Bruins to slow down a Patriots offense who has scored over 150 points on the year already but they seem like they are up to the task. Also, stars like Jerrion Ealy and Chance Lovertich will have to be number one priorities to keep contained for the Bruins if they want to come out of Patriot Field with a win.