Prep football preview: New Hope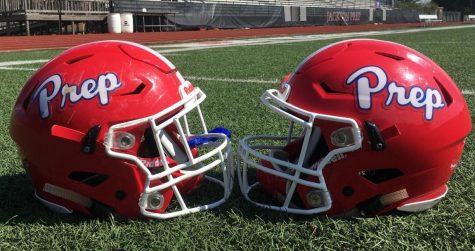 Columbus, MS. — Week 10 of the High School football season will include a non-conference matchup between an undefeated Jackson Prep team and a team in New Hope that is looking to finish the season on a high note.
Jackson Prep is coming off of a commanding week nine win over the Patriots of Madison-Ridgeland Academy. The Prep Patriots started the game off slow, but they picked it up in the second quarter, finishing the half on a 22-7 run. Prep ended up winning the game 50-7. The Patriots were led by their star running back, Jerrion Ealy, who totaled 225 all-purpose yards and three total touchdowns in the game.
The New Hope Trojans also won in week nine. The Trojans knocked off the Leake Central Gators 27-6 in what was a crucial conference win for them. This win gave the Trojans their first conference win of the year; they are now sitting at 5-4 overall and 1-2 in conference play.
Game Overview:
Time: 7 pm, Friday, October 20th
Location: Columbus, Mississippi
Records: #7 Jackson Prep (9-0) New Hope (5-4)
Player/Matchup to Watch:
QB Kyree Fields / New Hope
New Hope has been led thus far by a star athlete in Kyree Fields. Fields has provided a presence all year for the Trojans. He is leading the team in not only passing yards (787), but he also leads the team in rushing yards (610) and rushing touchdown (9). Kyree has not been limited to only playing defense, he has also spent time on defense and special teams.
The Jackson Prep defense, who has been a force all year, will have to put up another dominant effort if they want to contain Fields and the Trojan offense. It will all start up front with the Patriots defensive line led by playmakers like Adam Norsworthy and Spivey Gault. Norsworthy, a Junior, leads the team on the year with 4.0 sacks on the year. If the defense can contain Fields then they will be one step closer to their tenth win of the season.