Young Athletes to Watch: Owen Abney and Elena Zouboukos
Owen Abney:
When you're talking about multi-sport young athletes in the Jackson Prep community, one to be looking out for in the future is 8th grader Owen Abney.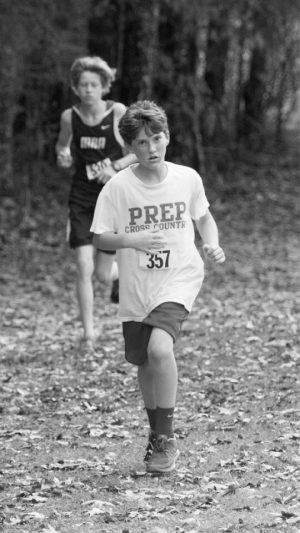 Owen has participated in a variety of athletic events in his time at Prep. Owen is on the 8th grade basketball team and baseball team, as well as the junior varsity golf team. While he did not run cross country this year, he was on the cross country team in previous years.
Abney has a strong tradition in his family of golf prowess, as his older brother, junior Simms Abney, is one of the leaders of the senior high golf team and is currently committed to Alabama on a golf scholarship. Owen's personal best round of golf is a 75.
In basketball, Owen plays wing and forward, while he plays shortstop and second base in baseball.
Owen is known to play with passion when he plays, as evidenced in a recent basketball game against Jackson Academy. While the Patriots may have been on the short end of the game, all who were there took notice of his competitive fire.
Over the next few years, it will be exciting to see how Owen progresses as an athlete.
Elena Zouboukos:
Elena Zouboukos is another eighth grader whose athletic prowess is best shown on the basketball court. While she is only in eighth grade, she plays up with the JV team, where she receives significant playing time because of her skill with the ball and her speed. Elena actually comes from a family of great basketball players, as her brother Pete is a starting forward for the varsity boys team, and her older sister Julia plays on the varsity girls team.
In addition to basketball, Elena also excels as a cheerleader for the junior high cheer squad, where her athletic talents are also showcased to the Jackson Prep community.