JH Patriots knock off Bobcats 42-12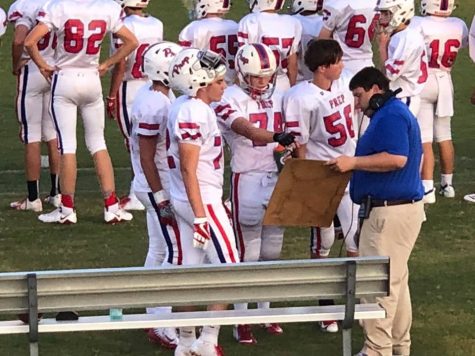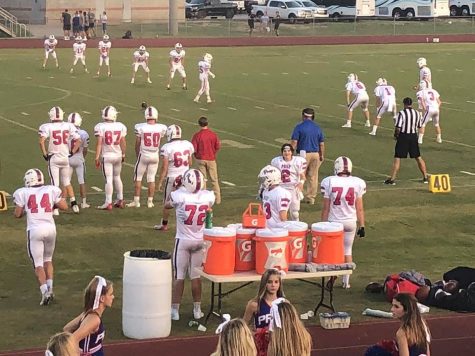 Hattiesburg, MS – On Thursday, August 30 the Jackson Prep Patriots defeated the Presbyterian Christian School Bobcats 42-12. Prep started out the night with a 45 yard rush by Sam McMullan. The next handoff was to William Deas who carried the ball 17 yards into the endzone. On the second play of defense, the Patriots' Walker Box forced a fumble that was recovered by Haddon McLoud who ran it 19 yards and was taken down at the two yardline. Again, the Patriots scored. By the second half, the score was 42-0.
The first strings were done for the night a couple minutes into the second quarter. At the end of the night, the Patriots washed out the Bobcats.
Coach Zander Romano got his second win of his Head Coach career at Jackson Prep. The scorers from the night are the following: ninth grader Sam McMullan finished off the night in the second quarter with six rushes for 62 yards, two touchdowns, and 23 yards on his longest run, ninth grader William Deas with three carries for 26 yards, two touchdowns, and 17 for his longest run, ninth grader Garner Watkins with one catch for six yards and one touchdown, and eighth grader Rives Reynolds one rush for 16 yards and one touchdown. Ninth grader Louie Gatlin, the field goal kicker, went six for six with six points on PAT Attempts.
On Thursday, September 6 the JH Patriots take on the East Rankin Academy Patriots at home on Patriot Field.