Patriots tackle the Bearcats 47-7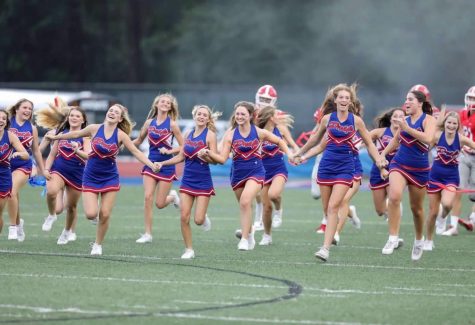 Flowood, MS — On Friday, August 31, the Patriots took on the Forrest High School Bearcats at home in a dominating performance. After all was said and done, the Patriots came off the field with an electric 45 – 7 win. This came from an all around impressive effort and performance from the team on both sides of the ball, despite big time player losses due to injury.
After a defensive stop, the offense opened up the game early with a 35 yard rushing touchdown from senior Jerrion Ealy with 7:53 left in the first quarter. After a missed extra point, the Patriots led 6 – 0. On the next defensive drive, senior Peyton Greenwood returned a punt 68 yards for a touchdown to put the Patriots up 12 – 0. Then, with 1:35 left in the first quarter, Ealy carried in another touchdown, this time from five yards out, to put the Patriots up 19 – 0 at the end of the first quarter.
In the second quarter, the Patriots' strong effort continued. With 10:07 left in the second quarter, sophomore running back Matt Jones carried in a touchdown to put Prep up 26 – 0. Not too long after, Ealy delivered for the offense once again with an impressive 61 yard run that put Prep up 32 points to Forrest's zero. Then, with 30 seconds left in the first half, Forrest got on the board with an impressive touchdown pass. This made the score 32 – 7 Prep at the end of the half.
In the second half, the Patriots continued to drive up the lead and hold the Bearcats to seven. At the end of the third quarter the Patriots led 38-7. In the fourth, we saw the same outcome. The Patriots defense was able to hold to Bearcats to seven while the offense delivered one more time, leaving the final score at 45 – 7.
As a whole the team came together and performed well. On the bad side, the team suffered more injuries, including a big time loss of senior defensive lineman JP Guilbeau early in the game. This means that others will have to step up and fill in the gap for the rest of season.
The Patriots will head to Greenwood to take on Pillow Academy on Friday, September 7th. Game time is seven o'clock.