Week 5 football preview — St. Joseph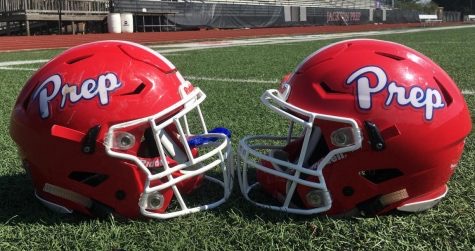 Madison, MS. — Jackson Prep is back on road for the second week in a row Friday as they will be traveling to St. Joseph Catholic School in Madison, Mississippi. The St. Joe Bruins are coming into the game with a record of 3-1 and with momentum as they won their matchup last week 17-10 over Saint Andrews.
Jackson Prep, like St. Joe will enter Friday with some wins under their belt. The Patriots are still undefeated so far this season, but that does not mean that they will be following this Friday's game. Prep is entering this week with several key injuries including the injury of star running back Jerrion Ealy. Ealy left last weeks game to Pillow early with an elbow issue and will not be available for the team's matchup versus St. Joe. Seniors Adam Norsworthy (athlete), Gatlin Hixon (TE/DE), and JP Guilbeau (OL/DL) will also not be available for the game.
Game Overview:
Time: 7 pm, Friday, Sep. 14
Location: St. Joseph, Madison, Mississippi
Records: Jackson Prep (4-0)  St. Joseph (3-1)
Streaming Link: www.jacksonprep.live
Matchup to Watch:
St. Joe's Kiland Harrison versus the Jackson Prep Secondary
The Bruin's star wide receiver #6 Kiland Harrison will be one of the names that Patriot fans need to know before game time on Friday. Harrison has proven to be a key contributor for the team all season, and he even has offers from the college level. Per his twitter, he has a Division I offer from Southern Miss and college interests from schools such as Tulane and Central Arkansas. Also, at a camp during the summer he was timed at a 4.29 s in the forty-yard dash. For the Patriots to keep him in check, they will have to focus in on him all game which could be difficult seeing that they are short-handed at the cornerback position. On one side of the field, they are missing both Carter Stockett (injury) and Nicholas Sanford (illness) so they will be forced to shuffle around players through all four quarters.