New Teacher Profile: Stacy Underwood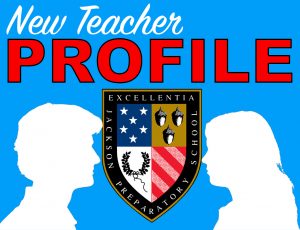 One of the many new courses offered at Prep this school year is Drawing. Ms. Stacy Underwood, a professional artist, comes to Prep every day and teaches Drawing during the fixed carrier at the end of the day. This is not the first time Ms. Underwood has taught an art class. She has a heart for the homeless and volunteers at HeARTworks, a program that provides weekly art sessions for people who also receive the help of Stewpot.
Ms. Underwood is also not new to Prep. Her husband is an alumnus of Prep, and she went to Jackson Academy.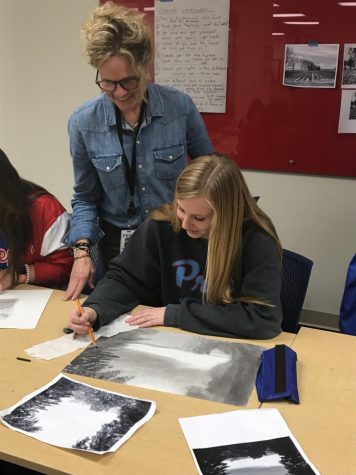 She has two sons currently attending Prep and one daughter that recently graduated. Jimmy and Ian Underwood are in 11th and 8th grade, and Greer Underwood is a freshman attending the University of North Carolina at Chapel Hill.
Although Ms. Underwood is not new at teaching art, she is new at teaching at a school. "I was interested to see how my volunteer work as an art teacher would translate into teaching high school students."
It's safe to say she has fit right into place in the Jackson Prep faculty. "She is extremely talented and really good at tailoring her art advice to her individual students," said junior Campbell Perkins, one of Ms. Underwood's Drawing students.
Ms. Underwood was approached by Ms. Addie Louis for this job. Ms. Louis is also an art teacher at Prep, a part-time volunteer at HeARTworks, and a long-time friend of Ms. Underwood. She knew of Ms. Underwood's talent and teaching experience and thought she would be a great fit for the job.
Her favorite part about teaching the Drawing class is "seeing students understand my teaching and creating their own unique art from that." Her least favorite part about teaching the class is not being able to wear jeans every day.
Ms. Underwood has obviously been a great addition to the Jackson Prep faculty and will continue to impact students' lives every day.