Quiz Bowl class puts opponents in Jeopardy
Two year sponsor of the Quiz Bowl Team, Ms. Zachow works hard to prepare her class of thirteen to compete and various competitions throughout the school year. Recently, the 2019 quiz bowl team made it to the quarter finals in the science bowl at Mississippi University for Women. 
They work hard during class competing in what they call "general practice," dividing into teams of four with Ms. Zachow asking questions. Not only do they practice in this way, they have mock competitions the week before they compete.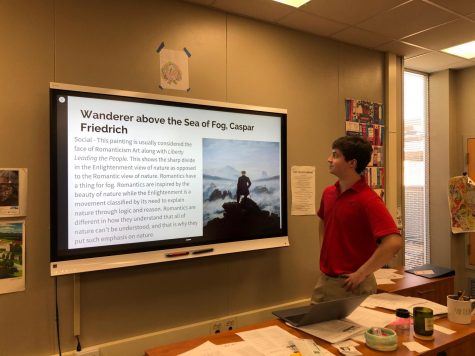 During trivial competitions they are divided into teams of four with one alternate and asked twenty questions. However, they cannot confer with one another during rounds, they may only answer individually. During bonus questions, the team is allowed to talk amongst each other to determine the answer. This is the first year quiz bowl has become a class. Ms. Zachow has thirteen students in the class and twelve that practice every Wednesday after school.
Ms. Zachow says, "Quiz bowl is one of my favorite classes to teach. I really like that it is competitive but also hold very low stakes. It is fun to watch my student correctly answer a question they never thought they knew." 
Student Isabella Scalia joined the Quiz Bowl team in junior high. She says she joined because she enjoyed the people and Mr. Robicheaux, former sponsor, was super welcoming. She plans on finishing it out in high school because it looks good to colleges and "it's just really fun," Isabella says. "The most fun thing is seeing how much I know now vs. what I knew in junior high. I cannot wait to see how much I will know senior year."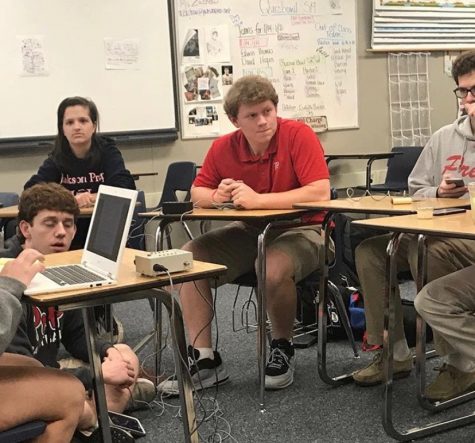 Recently, the Quiz Bowl team decided to start up trivia night at Prep. The first one was Thursday, February 28. The team plans to continue these trivia nights once a month. Everyone is divided into teams ranging from one individual to six teammates. During each round twelve questions are asked. At the end of each round, answer sheets are taken up and scores are calculated. Trivia night was a fun experience allowing me to participate in friendly competition and get to know people at my school.