'Catch Me If You Can' cons its way on stage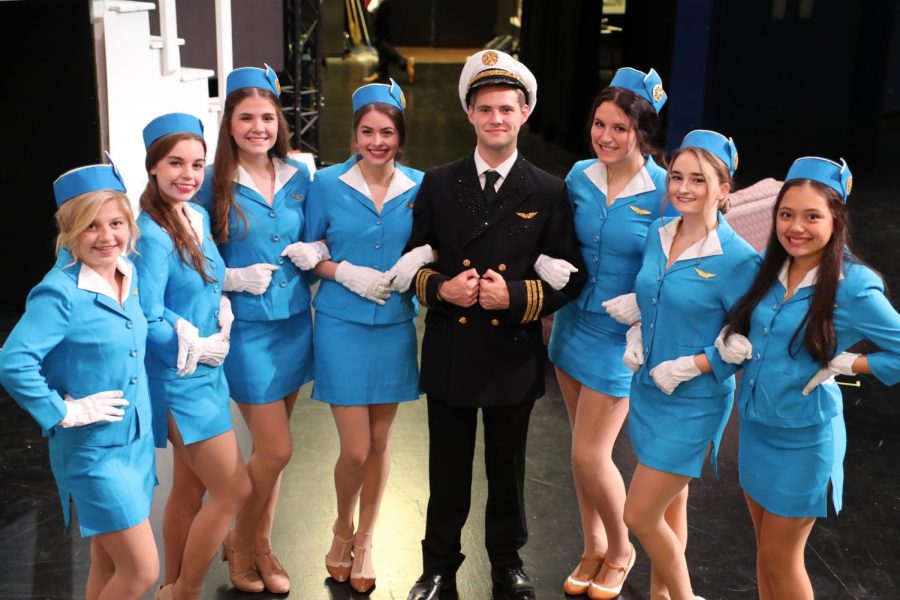 This year, Jackson Prep's fall musical is Catch Me If You Can and is being directed by Ms. Anna Griffin. Ms. Griffin is assisted by Ms. Thiel who is involved with actor blocking and Ms. Brumfield who is the music director. Catch Me If You Can is a comedy set in the 1960s and is based on one of the most famous con artists in history, Frank Abagnale Jr. The musical follows Abagnale's life story and the adventures he experiences while pretending to be a pilot, doctor, and lawyer.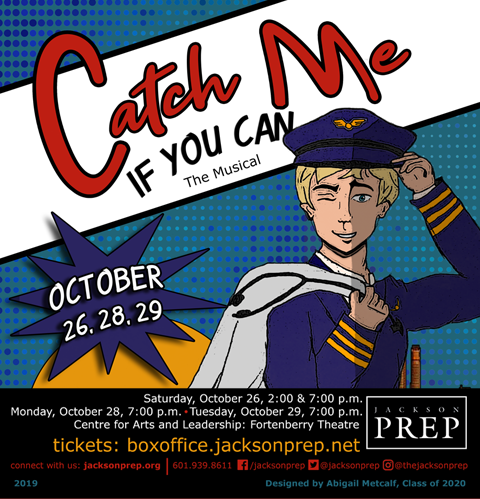 When asked why she chose Catch Me If You Can, Ms. Griffin responded, "It hadn't been done in the Jackson area and it was an entertaining musical.  The music is really fun, the costumes are really cool, and the fact that it is based on a true story makes it have an engaging plot." 
Students auditioned in August and immediately started rehearsing after. The musical has 36 people with many of them having more than one role. The main character, Frank Abagnale Jr., is played by Walker Jay Patterson.  Every week the cast has spent three to four days practicing from 5-8pm. This hard work is sure to show when the students perform in the Fortenberry Theater.
The show's performance dates are October 26th at 2:00 and 7:00 as well as October 28th at 7:00. The final performance will be on October 29th at 7:00. Tickets can be bought on the online box office at boxoffice.jacksonprep.net or at the door on the performance dates. Come to see if Frank can get away with his life of impersonation!