Young Athletes to Watch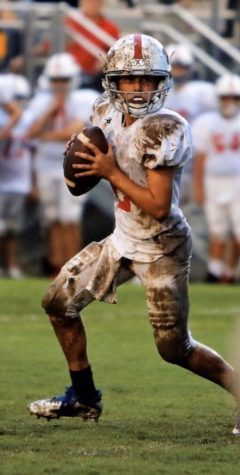 Parker Puckett:
Parker, an astounding athlete in the seventh grade, plays baseball, football, and basketball. His real name may be Parker, but to his teachers, friends, and family, he is known as Billy. On the diamond, he plays middle infield as well as pitcher and catcher. On the football field, Puckett plays quarterback and linebacker. Parker says, "My toughness makes me good. I feel like I absorb the hit and turn it into power." He started at quarterback for the sixth and seventh grade team as a sixth grader. Last but not least, he controls the basketball court at point guard. He was pulled up as a seventh grader to play on the eighth grade basketball team. He will be very good in the future at Jackson Prep.
Taylor Caton:
Taylor is in the seventh grade here at Prep. She plays an abundance of sports and is very athletic. She plays softball, soccer, basketball, track and field, and tennis. In her favorite sport, softball, she plays pitcher and second base. She is a dominant pitcher both for the junior high team and the high school team. In soccer, she plays forward, so she deals with the ball most of the time. In basketball, she runs the court at point guard and sometimes plays the wing. She runs track but also really wants to throw the discus for the junior high team. "I feel like I stand out in Prep athletics because I'm involved in high school sports as a seventh grader." she said. At Prep, where athletics is a prestigious part of the school, it's very impressive for her to be succeeding this well. In the future, you'll be hearing about Taylor Caton a lot!