Coach's Corner: Coach Romano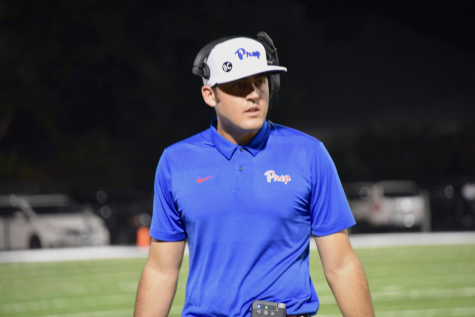 Before Zander Romano came to Prep, he grew up on the Mississippi Gulf Coast and made his way to Jackson by playing football and baseball at Millsaps College. He spends his free time with his German Shepard Bella and playing golf with friends.
Romano has been apart of the Prep family for four years and is the head coach of the junior high football team and varsity baseball. When Coach Romano is not on the field, you can catch him in the classroom teaching Psychology and college prep chemistry.
The junior high football team had a great year, ending the season 6-2 with a huge win against JA. Although baseball starts up in the spring, the coaches and the team have already started setting goals. Romano claims that "every season we prepare and work to add to our state championship collection. That is the standard we set."
Coach Romano, when asked why he started coaching, said he, "Just felt like [he] needed to give back to the sports that taught [him] many life stories." For Coach Romano, the most memorable moment of being a coach is not a game but graduation day. "It's amazing seeing the people I coach develop both on and off the field."