A Season in Review: Softball
This story is part of a series detailing seasons that ended before COVID-19 pandemic.
This school year didn't end the way we wanted it to, but that doesn't mean we can't reminisce about the good times. The year's softball team was one of the best Prep has had, placing 3rd in the conference.  Coach Caton gave a recap on the season.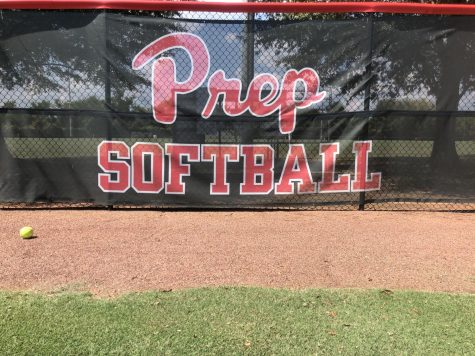 The team had a very successful season, with a record of 16 wins, 16 losses, and 1 tie. One of the most exciting games of the season was the softball team beating Parklane with a score of 1-0, who went on to win the State Championship. Caton explains, "They had beat us pretty good earlier in the year and could have again. The girls came with fire to win and it took the whole team to do it."
The class of 2019 had some great softball players, leaving the team, and this year with four seniors stepping up to the plate and "create a new identity."
For next year, Coach Caton says, " We return a lot of young players combined with high school girls that will compete at a high-level next year and are super excited about them. There was really great team chemistry on this team with players from 6th to 12th-grade playing varsity. That's a big accomplishment."