Presidential elections don't stop… even for a pandemic
The coronavirus pandemic has flipped everything upside down. Our lifestyles have been dramatically changed to doing online school and not being able to go out to eat. What would usually be on the forefront of the American people's minds around this time is now in the background: the 2020 presidential election. However, just because the world is slowing down, does not mean the presidential race is.
It is hard to believe, but the general election matchup is now set. It is not yet official because the Democratic National Convention has been postponed due to the coronavirus, but unless something unexpected happens, former Vice President Joe Biden will face off against incumbent President Donald J. Trump in November. In the midst of the COVID-19 outbreak, candidates are coming up with creative ways to reach voters and to hit the ground running when the social distancing guidelines are eventually lifted.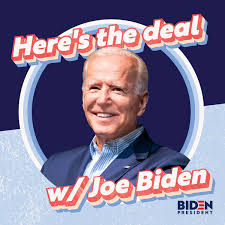 Joe Biden has returned to his home in Wilmington, Delaware, but his campaign operation has not slowed down. Biden has now started his own podcast, "Here's the deal," where he has talked with guests Michigan Governor Gretchen Whitmer and former White House Ebola Response Coordinator Ron Klain, among others, about a variety of topics. In addition to the podcast, Biden is frequenting news stations from his home and hosting livestreams, which have included virtual town halls or guest appearances. Recently, Senator Bernie Sanders joined Biden's livestream to offer his endorsement of Joe Biden for president.
President Trump has had to largely step away from his traditional campaign activities, including rallies, a favorite of the president and his supporters and used by the campaign to build their voter information database, his last one being held in Charlotte, North Carolina, on March 2. Instead, President Trump participates in official government activities, like holding press briefings, where he will occasionally criticize Biden, who he likes to refer to as "Sleepy Joe", or meet virtually with governors. The Trump Campaign, however, is in full swing. Every night at around 7:00 pm CST, the campaign will hold a "Team Trump Online" event, which the campaign says gets about a million views each.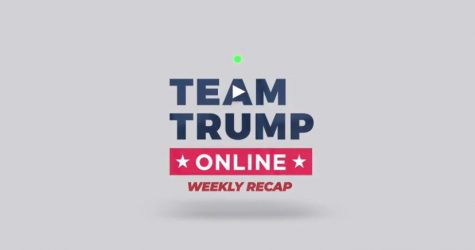 These virtual events have built on the Trump campaign's coalitions, which try to appeal to certain groups of voters. For example, Trump coalitions include "Catholics for Trump", "Black Voices for Trump", and "Women for Trump" in addition to many others. Other days, the Trump campaign will host "War Room Weekly!", which is an update on current events and the happenings of the campaign, or get creative and hold a Q&A session with Donald Trump Jr. and his girlfriend, Kimberly Guilfoyle.
In the age of COVID-19, both the Biden and Trump campaigns have had to resort to unorthodox methods to replace rallies, door knocking, and other standard methods of gaining support. With their parties' nominations essentially secured, Biden and Trump now can point their guns towards each other, and even COVID-19 will not slow them down.