A Season in Review: Cross Country
This story is part of a series detailing seasons that ended before COVID-19 pandemic.
The Cross Country team is one of the hardest working groups on the Jackson Prep campus. With summer training that began in June and ended just before school started, the team achieved a conditioning baseline well before their season. Once in school, the grind continues with three morning practices and two after-school practices per week.
The team's hard work did not go to waste. Overall, the Patriots fared well through a rather strange season. Plagued by rain, a number of meets were either cancelled or postponed. One of these meets was intended to open up the season: the JA Invitational at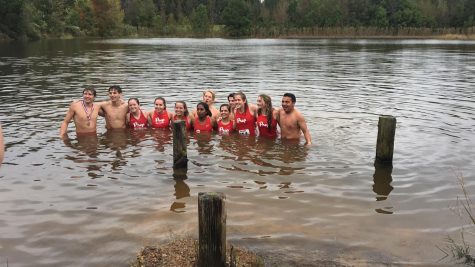 Choctaw Trails. Therefore, the Patriots first competed in the Jackson Prep home meet on Monday, September 9th. The season's delayed start did not stop Prep's runners, though. With the meet being shortened from a 5K to a 2 mile race because of hostile weather, the Patriots cruised to a strong victory.
As the season progressed, the Patriots competed in two meets in McGee and multiple at Choctaw Trails in Clinton. The most important of the races in Clinton was the State Cross Country Meet. By then, multiple Prep runners had posted great finishes. These runners include the consistently dominant Stradinger siblings, Preston Speed, Alex Roberson, Gracie Atkinson, Kimmons Shepard, Olivia Smith, and Charlie Height. In the State meet, this group finished within the top ten runners, propelling the Patriots to a second-place finish in both the girls' and boys' divisions.
Quite evidently, this year's Cross Country season was a success. Although they would have liked to finish on the very top of the leaderboard, they valiantly battled through a season hampered by rainclouds. The year was undoubtedly capped by the senior's plunge into the Choctaw Trails lake, symbolically wrapping up several successful and memorable careers.