Jackson Prep hammers Heritage Academy 41-13
A new year of football has begun. As the clock struck 7:00 on Friday night, Jackson Prep kicked off to Heritage Academy, giving us our first look at what high school football will look like under coronavirus restrictions. With spectators remaining six feet apart in the bleachers, the home-standing Patriots separated early, leaving a 28-point gap on the scoreboard when the lights turned off.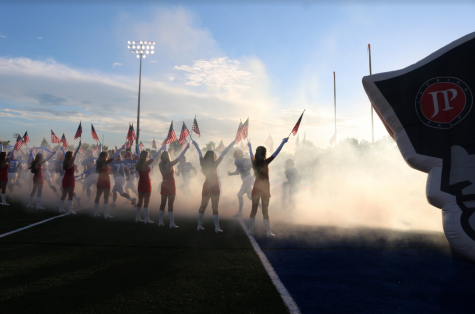 However, the matchup was no walk in the park, as Heritage defeated the Patriots in a rain-soaked battle during last year's opener. This time, Heritage Academy had to travel to Flowood, carrying a vastly different looking team and offensive scheme with them. This new scheme centered around a deep passing attack led by sophomore quarterback Mack Howard. 
But, Prep was more than up for the challenge, stuffing Heritage on their opening drive. Now with the ball, the Patriot offense put a quick seven points on the board after a quarterback draw from Riley Maddox. The momentum remained on Prep's side throughout the first quarter after a goal-line package cleared the way for Matt Jones to power his way into the endzone, establishing a 14-0 margin.
In the second quarter, Heritage responded with a steady drive of their own. The young Howard completed an out route to the weak-side corner of the endzone to make the score 14-7. However, Jackson Prep controlled the rest of the first half, propelled by exciting interception returns from Jeffery Ince and Luke Williams. Thaxton Berch also joined in on the action, finding a soft spot in the Heritage defense for a touchdown reception.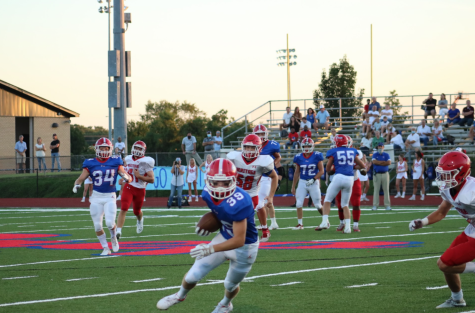 The Patriots 27-7 halftime lead proved to be too much for Heritage to overcome. Besides one second-half passing score, which stemmed from an eerily familiar out route, the visitors were not able to punch any holes in the Patriot defense. This was largely due to an outstanding effort from Prep's experienced linebacking corps, who limited Heritage's rushing attack to 21 yards. The script was largely flipped for Prep, whose efforts in the trenches cleared the way for two more cutback touchdown runs from Riley Maddox and Matt Jones.
A 41-13 win is always an outstanding way to begin a season. Just as encouraging is the fact that the Patriots handled business amid foreign circumstances, seldomly wavering from their foundation: strong defense and balanced offense. Friday's performance was undoubtedly a strong start to the 2020 campaign, but the Patriots will need to keep marching forward if they hope to emerge on top of a very talented and evenly matched 6A division. You can catch your Jackson Prep football team in action as they take on the Simpson Academy Cougars in Mendenhall next Friday.