Coach Black era to end after record-setting 24 seasons
As the cold winter storm started coming to an end, another eerie feeling came across the state of Mississippi, in particular, Flowood. Around noon on Friday, February 19th, word hit the media that Ricky Black had resigned as the head coach of Jackson Prep Football.  After 24 seasons at the helm of the program, the Hall of Fame head coach had decided that it was time to move on. 
In Black's letter of resignation to the Head of School he said "President Kennedy said that the best time to repair the roof is while the sun is shining. Without question, the sun shines intensely and favorably on the football program at Jackson Preparatory School, and its roof needs no repairs. And that's why I have now decided that it is time for me to move on. I am not retiring; rather, I'm going to look for another roof to repair while the sun is still shining."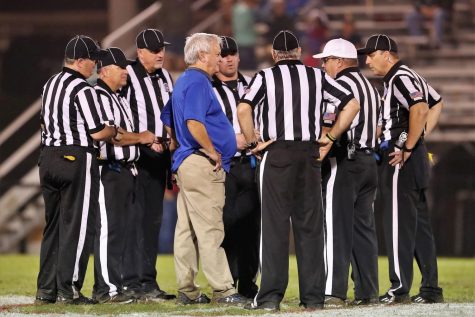 With his nearly 50 years in the profession, Black has been able to call Prep his home for the bulk of his career. Since 1997, Black's Jackson Prep football teams have won a whopping 263 games, including 17 district championships  and 13 state titles. In his recent years at Prep he set the state record for consecutive state championships, with seven in a row from 2012-2018. As his final season at Prep winded to a close, he eclipsed 400 overall wins, becoming only the second coach in Mississippi history to achieve this feat.
The Ackerman, Mississippi native began his football journey at a young age. He was an outstanding athlete in both high school and junior college. He dominated in football, baseball, track, and basketball at Ackerman High School and received All-Choctaw Conference honors in football in 1965. He continued playing football and baseball in junior college and was named the Most Valuable Offensive player in football while at Holmes Community College. After his time at Holmes Community College from 1967-1969, he enrolled at Mississippi State University where he graduated in 1971.
Black began his coaching career right out of college at his alma mater of Ackerman High School. He was the head coach of high school track and an assistant coach of the football team during his time there. Black's next stop was Kosciusko High School where he served as the athletic director and assistant football coach. After three years serving as assistant football coach, he was given the head coaching job. In addition to football, he was the head track, head basketball, and head tennis coach. Under his leadership, the football team went 49-6 and won four conference titles. His track teams at Kosciusko won four district championships from 1973-1979 and his basketball teams never had a losing record. 
The next stop for the up-and-coming coach was Tupelo High School. In his ten years at Tupelo he served as the athletic director and head football coach. He compiled a record of 89-31 while winning seven district titles. In both 1981 and 1988 he was named the Mississippi Association of Coaches High School Athletic Director of the Year. He was also named the conference and district coach of the year three times. Black established the first drug screening program for Mississippi high schools in 1988 while he was at Tupelo. 
Taking his coaching skills to the next level, Coach Black was hired by Mississippi State football head coach Jackie Sherrill to be State's tight ends coach. Black was later named the recruiting coordinator, though he remained tight ends coach. In his time at State, he helped take the Bulldogs to numerous bowl game appearances, and was named MSU Alumni Fellow for the College of Education.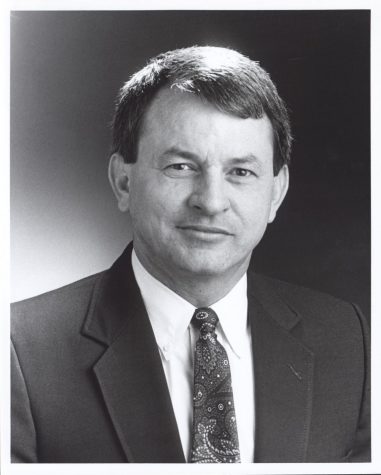 After his stay in Starkville, Black decided that it was time to return to high school football and moved to Jackson. Ricky Black became the new head coach of the Jackson Prep Patriots in 1997, following John McInnis. In Black's very first game as the head coach of Jackson Prep he beat Silliman in Clinton, Louisiana in a dominant 37-14 victory. This showed his few doubters that he would lead this program to be one of the most dominant in the state. In his early years at Prep, Black's Patriots took on George County in the first ever public-private football matchup. George County made their way up to Flowood to win in a 27-14 thriller. Since then, Coach Black's Patriots have faced many public schools. A standout game in his time at Prep was a 27-20 victory in overtime in 2013 against Bassfield. This opposing Bassfield team was loaded with athletes including several of The Clarion Ledger's Dandy Dozen players and won the Class 2A state title for the second year in a row. This overtime loss to Prep was their only loss that season, breaking their winning streak of 21 games.
His time at Jackson Prep has been remarkable. ​Black is the second winningest coach in Mississippi history who ranks 19th among active high school football coaches in the country. Several of his countless accolades and accomplishments include being a member of the Mississippi Association of Coaches Hall of Fame, the Holmes Community College Hall of Fame, the Mississippi Community College Hall of Fame, and most recently the Mississippi Sports Hall of Fame.
In 2018, Black was named the National Football Coach of the Year by the National High School Coaches Association. His induction into the Mississippi Sports Hall of Fame in 2019 was a crowning achievement for an incredible career. 
Coach Black goes down as without a doubt the greatest coach in the history of Jackson Prep and arguably the greatest football coach in the history of the state of Mississippi. 
Jackson Prep Head of School Lawrence Coco said "Coach Black is a giant at Jackson Prep, and our student-athletes have immeasurably benefited from Coach Black's influence – his demand for excellence from everyone around him, his commitment to the development of his players, and his support of our students during and after their time at Prep… We are thankful for Coach Black's contributions, not only to Prep sports history, but also to Mississippi sports history."
In Black's letter of resignation he continued, "I have always believed that there is wisdom in 'going out while you're still on top,' and that's what I aim to do here. I have no regrets, and if I had to do it over again I wouldn't change a thing… Football is my life's work and my recreation; it's in my blood and it's in my soul. Coaching football isn't for everyone, but it's my dream job, and I have been living my dream since 1971. It just doesn't get any better than that. And I intend to keep living my dream for as long as the Almighty allows me to do so… I've made my mark upon Prep's football program, and it's been a greatly fulfilling and incredible period in my life. Each Friday night spent on the football field with our staff and players was one of excitement, surprise, learning, and – above all else – fun, teamwork, sportsmanship, and dedicated effort.
Black's countless stories and life lessons will always be remembered by his players. You can ask any Prep football player who has had the privilege to play for Coach Black "what is the greatest thing in the world" and all will respond with "understanding." His stories about green side up, the one-eyed man, and the field of ignorance will all be kept in his arsenal and ready to be brought out whenever needed for as long as he coaches.
Following the final game of the 2020 season, Coach Black was diagnosed with COVID-19 and was hospitalized for further treatment. Despite his quick recovery, he was not able to meet with his entire football team until school resumed the following semester. In his final meeting with his players, Black said "It's been my pleasure to coach you, it has been my joy… your whole life you have only known one coach at Jackson Prep. For 24 years I have only known one community and that's been Jackson Prep… It's a delight that I've had the privilege to coach you and it's a delight that I have been at Jackson Prep… Thank you guys for being my players and my hope." 
Athletic Director Will Crosby followed up by saying "It's very appropriate to show Coach Black just how grateful all of us are for what he's done for you as individuals, all of his individual players, this program, and this school. This program is a better program because of him, this school is a better school because of the time he's been here." Only Crosby and Defensive Coordinator Coach Nick Brewer have been working with Coach Black for the entirety of his 24 years at Prep.
Several players of Coach Black took to social media to share their memories and support. William Deas (Class of 2022) said "Going to miss you Coach, but thank you for everything you have done for me, my teammates, and those before us. No doubt, the best to ever do it." Braedon Mabry (Class of 2021) said "Blessed to have played under one of the best to ever do it. Thanks for everything, coach." Jake Lange (Class of 2020) said "Nobody better on or off the field. I'm so blessed to have played under Coach Black. One of the biggest influences in my life." Thomas Thornton (Class of 2019) simply said "The best to do it."
From coaching future collegiate and professional football players to coaching future lawyers and doctors, without a doubt, Ricky Black has left a lasting impact on everyone he has come across.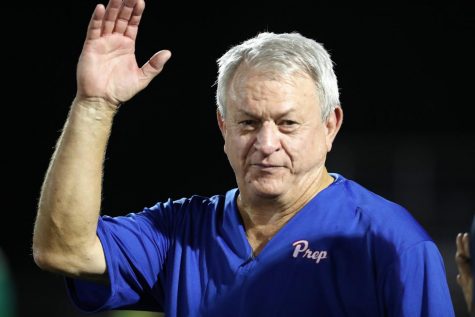 In Black's final remarks in his letter of resignation, he finished by saying "Handing over the reins to a new head football coach is a necessary step that I must take so that I can explore new opportunities and accept fresh challenges. My players and coaches know me well enough to know that their best interests, and the best interests of the future of our football program, were at the forefront of my mind as I was making this decision. I wish them well, and I am certain that they will understand that it is important to me to leave the program while the sun brightly shines upon it… Thank you for allowing me to serve this fine institution as its head football coach for the past twenty-four years. I say again, with heartfelt sincerity and gratitude, that it has been my honor and privilege to do so."