Tenth grade class cleans local garden for service project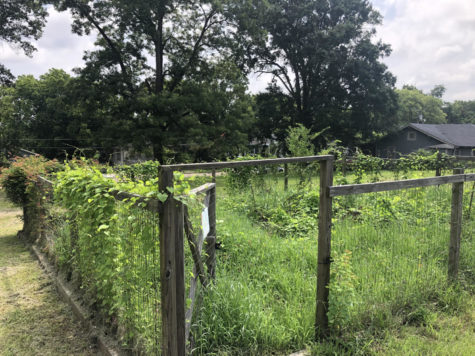 Tenth-grade class President Ian Underwood promised during his campaign that he would organize an outstanding class service project to help the community and to bring the grade together, and he definitely delivered. He talked with the Director for the Stew Pot Teen program and decided that the class could best serve by repairing the overgrown and dilapidated garden.
Ian, along with Ms. Hepner, started to get the word out about the project. They kept the tenth-grade class up to date and began to raise money and get volunteers. The project was going great until the project hit a literal roadblock due to the southeast's snowstorm. 
Ms. Hepner encouraged everyone to help, saying, "It's outside and a safe way to hopefully see your friends while doing something for someone else. We want our class to make a difference in our community and we hope when we are done, you will be very proud of what we did as a class."
The project was moved from February twentieth to March sixth so that all the equipment could be there. Even with the setback, around thirty tenth graders showed up on a Saturday morning to help make an impact in someone else's lives.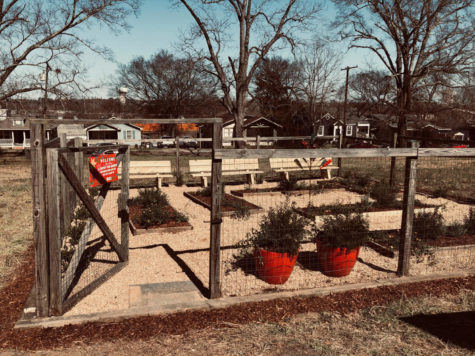 The Underwood family had already pulled up many of the vines in the weeks leading up to the project day, so the first thing the student volunteers to do was fix the different garden beds. Garden consultant Lisa Kellum already had a plan for where all the plants would go, so all the students had to plant the plants and bring rocks from a hill to the garden. Together, they moved over 11 tons of pea gravel. Sophomore Graham Busbee provided two benches that he and his dad built for the garden. After all the hard work was done, the workers got to enjoy pizza and put up a sign andhe bottle tree in the center of the garden.
Ms. Underwood and Ian want to both challenge other class presidents to commit to a class service project like his. It was a huge success, and she hopes it inspires other class leaders to impact their community.