Junior high building renovations begin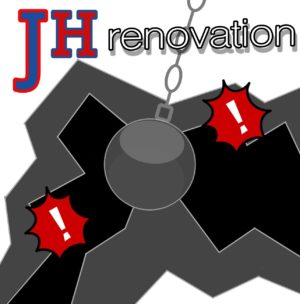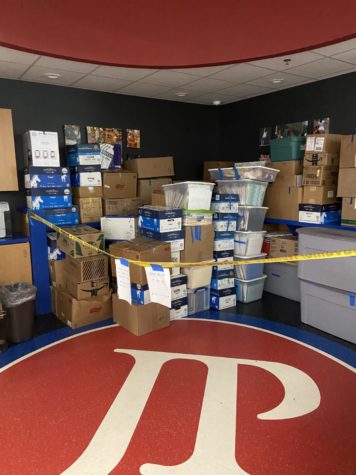 With the announcement of the remodeling of the junior high building, both students and staff were excited for the prospect of new updates and classroom improvements. However, in order to have the project completed by the start of the next school year, construction had to begin in May, before the end of school. 
As construction on the junior high building began, students were left without the normalcy of their everyday classrooms. Students watched as their favorite classrooms became bare and plain as teachers were asked to have their walls cleared for the remodel. 
One of the most noticeably empty classrooms was Coach Thompson's whose walls usually boasted many posters, jerseys, and medals from throughout the years. Lockers were also cleaned out before May 14th to ensure the safe return of students' books. 
Moving out of the junior high was not without its memorable moments, as each student was allowed to sign the walls before the building would come down. 
As it was near the end of the semester, classes were focused more on exam review which helped the need for less materials being brought to class.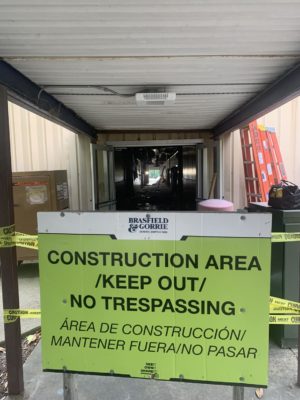 Each junior high teacher was assigned a classroom somewhere else on campus to resume their regular sessions. Most were relocated to the senior high, where senior classes were finished for the year. Other temporary classrooms included the senior high Lyceum, the Hederman Media Center above the library, and even the theaters. 
Seventh graders were excited at the prospect of walking through the halls of the "older kids," while ninth graders were frustrated at the overly crowded halls. Despite these challenges, the schedule was rather successful considering the circumstances we were faced with. Hopefully the small sacrifices given now will be rewarded with a brand new junior high.