Sentry Gnomes in Custody, Prizes Awarded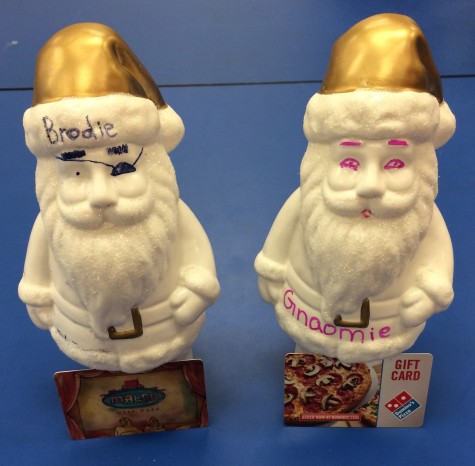 The Sentry staff, for issue 3, hid three gnomes around Prep's campus and offered a $25 gift card reward for any student who finds them.
After a perilous quest through the halls of Jackson Preparatory School, amateur adventurers Mathew Drennen and Nick Elrod stumbled upon the two gnomes, Gnaomie and Brodie. The third gnome, Jimmy, was found on Tuesday, Nov. 11, by Bailey Marble.
Look for another round of Good Gnome Hunting in December with the release of Issue 4!