USM Head Talks to Prep Students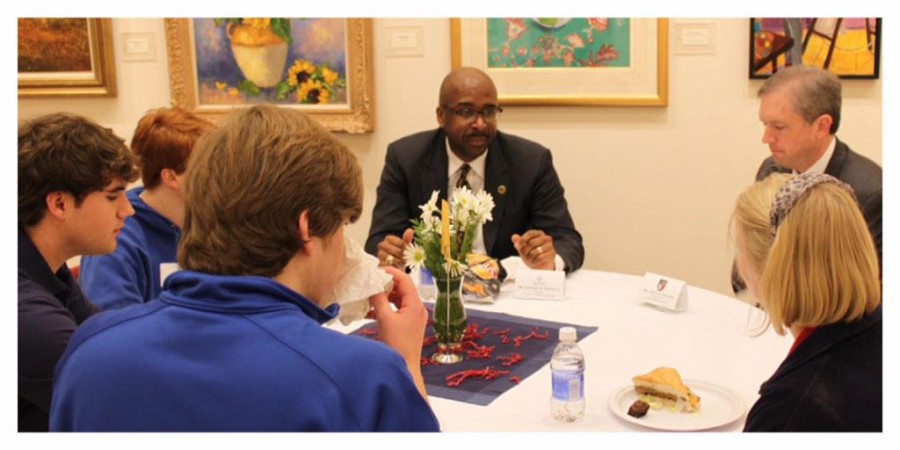 Monday, February 23,  the President of the University of Southern Mississippi, Dr. Rodney Bennett, visited Prep for a luncheon to speak to students. Dr. Bennett has been president of Southern Miss since April 1, 2013.
Students in grades 10-12 were allowed to attend this luncheon. Dr. Bennett's main point of emphasis was that Southern Miss could sustain students in their careers and help students grow as individuals. Other Southern Miss staff attended, such as Kierstan Knaus and Landon Carmean. Kierstan Knaus is the Admissions counselor for the Jackson metro area. Landon Carmean is the admissions counselor for west Mississippi.
These distinguished staff members also spoke on the opportunities the University of Southern Miss could present for students.