Debate Team Takes to the Road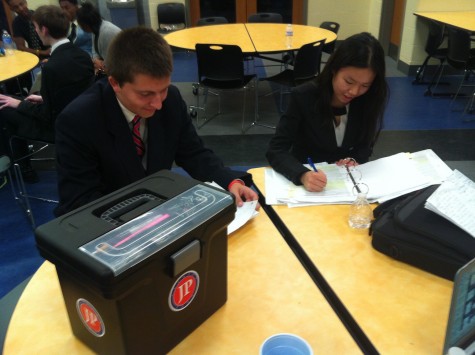 The 2015-16 Prep Speech and Debate Team is deep into their competition season. The debate team has one period of their schedule a day for practicing debate and related events, and team members also devote large amounts of out-of-class time. Some members of the team have already started attending debate tournaments across the state. Mr. Richard Younce teaches the class and is the lead sponsor for the team.
On September 18-19, three members of the debate team participated in Mississippi's first tournament of the 2015-16 season. At Oxford High School's 1st Annual Charger Challenge, sophomores Chloe Fortner and Mitchell Boulanger competed in their first ever tournament; Boulanger reached the Quarterfinals (top 8) of Novice Lincoln-Douglas Debate.
Senior Marina Joel reached the Quarterfinals in Varsity Lincoln-Douglas Debate and finished third overall in Congressional Debate.
Fourteen Prep students competed at the Oak Grove Speech & Debate tournament on September 25-26. It's the first year on the team for nine of the participants, and Oak Grove was the first-ever tournament for seven of them.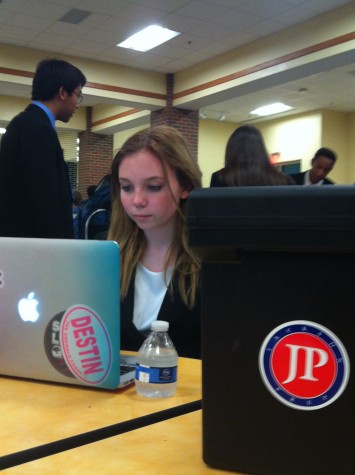 Sophomore first-timer Reed Peets made semifinals in Impromptu Speaking, and sophomore Mitchell Boulanger reached the semifinals (top 4) in Novice Lincoln-Douglas Debate at his second-ever attempt.
Seniors Seth Lenoir and George B Fike made Quarterfinalists in Policy Debate, and Seth joined senior Marina Joel as a selection by the judges for Super Congress (Seth finished in the top 6 of Congressional Debate overall).
Prep's next Speech & Debate event will be October 2-3 at Mississippi State.