"Life is much bigger than your cell phone."
Global Leadership Institute brings technology speaker to campus
On Thursday, October 22, Jacob Eckeberger spoke to the Jackson Prep student body about the power and pitfalls of technology, particularly social media.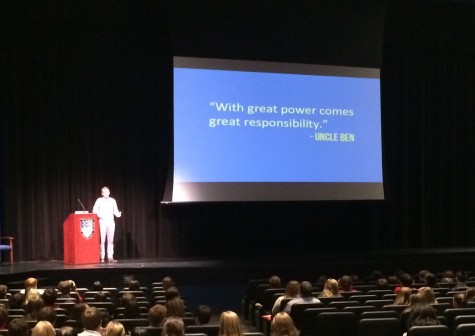 Earlier in the year, students took a survey asking about decisions made on social media. This information was used to make points about how students use their social media accounts.
Some of the topics discussed were the amounts of time students spent on their cell phones, the permanent effects of posting on social media, cyberbullying, and the dangers of sharing personal information online.
Eckeberger's biggest point was to inform students that cell phones should not define who they are. He stated, "You are more important than your cell phone."
More information about Eckeberger can be found at jacobeckeberger.com.