First Female NFL Ref Visits Prep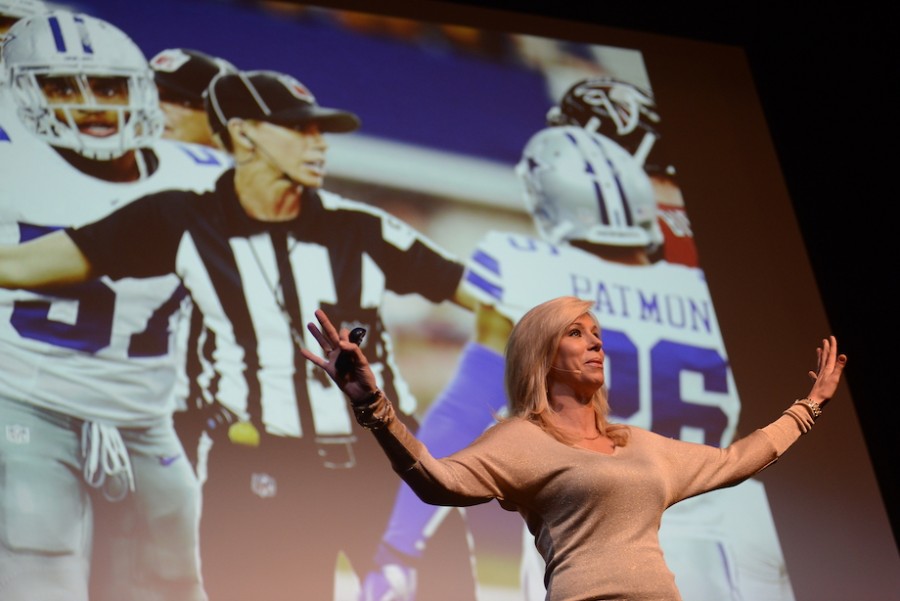 On January 25, Sarah Thomas, the NFL's first full time female referee, came to speak to the Prep student body in an event put on by the Global Leadership Institute. Thomas, a native of Pascagoula, Mississippi, began her career as a high school football official and worked her way up the ladder of officiating to make it to the NFL. She currently resides in Brandon.
Thomas says that she did not set out to be an official in the NFL.  Her goal was to do what she loved to the best of her ability which brought her to the ranks of the National Football League.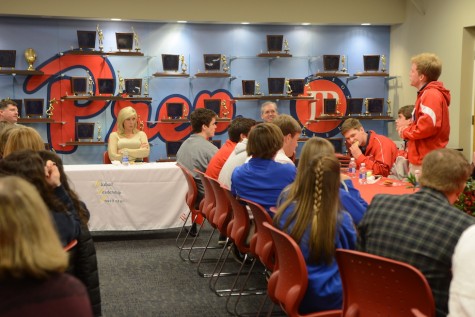 Along with her officiating career, she maintains her life as a mother of three and works as a pharmaceutical sales representative during the week days.  On the weekends, she travels to venues all across the country to work with her officiating crew as a line judge.
The NFL community has widely accepted her arrival into the league. She says that players and fans that she has spoken to have been very congratulatory of her accomplishments.
Thomas encouraged students to have confidence in whatever career path that may be.  After the speech, Thomas spoke to a smaller group of students at a luncheon.