Merrell, Mangana Join Prep Leadership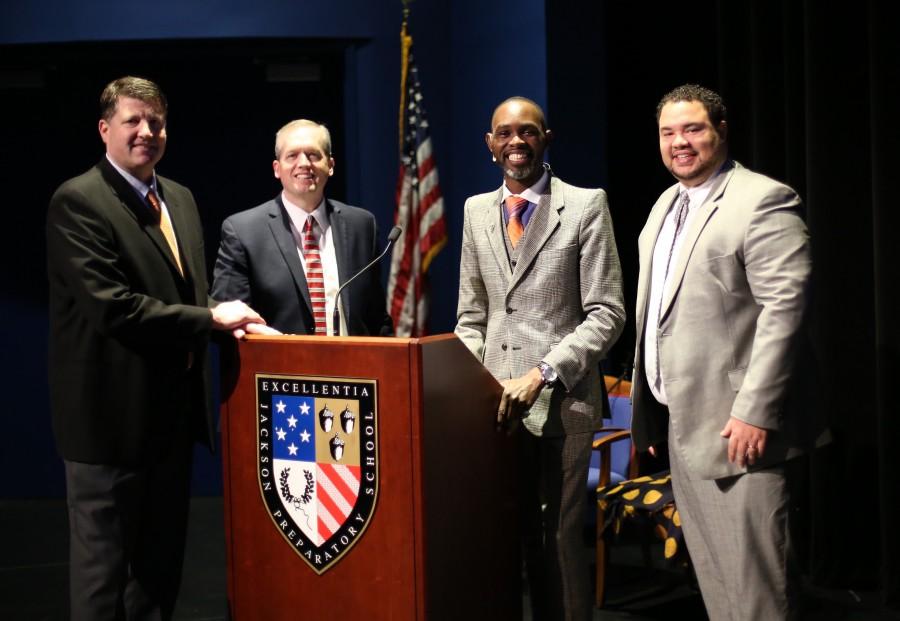 Recent hires at Prep have brought new leadership in two vital areas.
The school has recently hired Adam Mangana. Mr. Mangana will serve as the Chief Diversity Officer, a new position created at Prep.
"Diversity and inclusion are key components of Jackson Prep's new strategic plan, the #PrepJourney, which was unveiled last fall. Our goal is to attract and nurture students, families, and faculty from all backgrounds into Prep's safe and welcoming environment. Having a Chief Diversity Officer can only make us a better school, employer, and community partner," said Dr.  Walton, Head of School. "That's why we've created this new position and filled it with a proven leader like Adam."
A graduate of Brown University, Mangana has more than a decade of experience in education. He recently played a big role in the founding of Midtown Public Charter School, one of the first charter schools in Mississippi history. Mangana also previously worked at St. Andrew's.
"My first days here have been outstanding, visiting with students and faculty," said Mangana. "Prep is so much more diverse and forward thinking that I could have imagined. I look forward to this new role at Jackson Prep and am excited to see this type of innovative progression."
Lieutenant Colonel William Merrell has been hired as Jackson Prep's new Director of the Global Leadership Institute. He has replaced the previous Global Leadership Institute director, Dr. Cindy Townsend. Merrell brings to the job 32 years of military experience.
Prep is a familiar place for Merrell, as he graduated from Prep in 1985.  Merrell also has 3 daughters who attend Prep.
"Inspired, passionate, and courageous student leaders willing to step forward out of their comfort zones to make a difference in this complicated and complex world," said Merrell, "that is our vision for every student here at Prep. I plan to make leadership here at Prep come alive, with more hands on opportunities for students."