Cafeteria Refreshes With New Offerings
After Spring Break, Prep students were greeted by a fresh layout and new food choices in the Dining Commons. This change has inspired healthier and fresher options for students.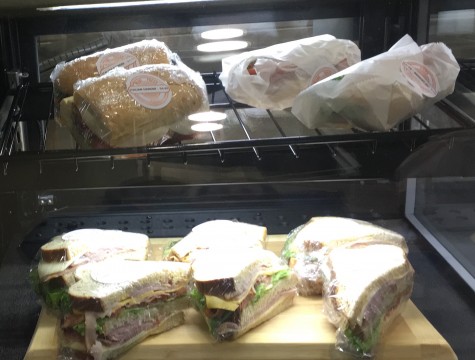 The sandwich line has a new look as students can still ask for sandwiches made to their choosing or can pick up a pre-made sandwich. As of right now, the cafeteria is producing two pre-made cold sandwiches and one pre-made hot sandwich. Eventually, students will be able to choose between three different kinds of each. There are also two pre-made salads on the sandwich bar. The kinds of pre-made salads and sandwiches will change each week. Sides that can be purchased with these entrees include: fresh celery or carrots with peanut butter or ranch, fruit parfaits, rice krispy treats, and dessert parfaits.
Another big upgrade to the Dining Commons is the addition of freshly squeezed orange juice for the Farm to Prep breakfast. The Dining Commons will still contain the hot food line along with an a la carte selection of foods such as hamburgers or chicken tenders. Farm to Prep will still be offered on Thursdays for lunch.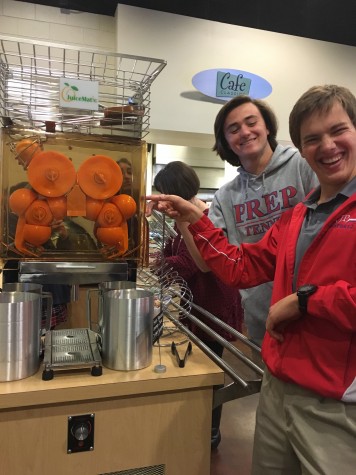 Many students were really excited about the changes. Anne Rivers Mounger said, "I think the fresh food options are great for Prep as they provide students and faculty with a healthy option for lunch."